Do you know what makes a good personal injury lawyer? If you need to look for one, do you know how to weed out the bad ones from the professionals who are experts in their jobs? They might have similar qualifications, but not all attorneys are equal.
It's essential to do a thorough check on a lawyer before you hire them, so you should be assessing them from the very beginning. From first finding their practice to going to talk to them in person, there are plenty of signs to look for that could be big red flags. If you don't know where to start, watch out for these warning signs.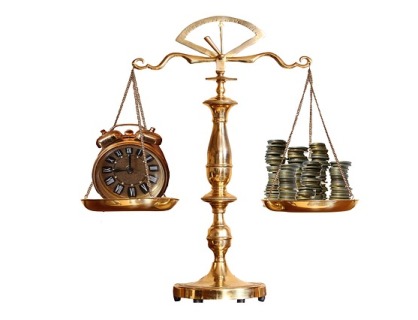 Advertising Everywhere
Is there an attorney in your town whose face you can't seem to get away from? You see their commercial on TV, then you pick up a newspaper and there they are again. You leave the house, and they're on a park bench or a billboard.
Of course, it's legitimate for lawyers to advertise their services. But firms that do so with such fervor could be ones to watch out for. Some practices aim to bring in a high volume of clients and turn them over very quickly. Try to avoid these, as they're unlikely to have your best interests in mind.
Hard to Get Hold Of
Good communication is vital for your personal injury lawyer. Any professional Dallas injury attorney or lawyer in your local area will be happy to answer your calls and queries as soon as they can.
If you're trying to communicate with someone, and it's taking a long time for them to get back to you or they aren't responding at all, it may be time to cut your losses. Don't wait around while they take days to respond to your calls and ignore your emails.
Shady Background
You can look into a lawyer's background to check for anything that might indicate poor practice. You can find out if they've been the subject of any disciplinary action by going to the appropriate organization in your state.
For many states, the department is managed by the state bar. You can also look for advice from people who might have used that particular attorney before and weigh up the negative and positive comments you receive.
Promising Quick Resolutions
Be careful of lawyers who claim they will have your case solved within a month or two. Every injury case is different, and they shouldn't guarantee a timeframe without knowing the details. A professional lawyer will assess each case individually and learn the details before estimating how long it might take to resolve.
Representing Others in the Case
A big no-no, in fact, something that's illegal, is a lawyer representing someone else involved in the case. If they represent both you and the defendant or their interests, you need to find another attorney. It's also grounds for a malpractice suit, so you should ask about it if the lawyer doesn't tell you.
You find here about: Questions to Ask a Personal Injury Lawyer Before the Hire
Keep a look out for these indicators that a lawyer could be the wrong choice for you. You could avoid disaster by using these tips.