As a business owner, it's your job to look after your staff and the business. You need to protect the business against anything that might lead to legal action. Unfortunately, that's a lot of things these days. In fact, it can be difficult to know where to begin. Don't worry! Here are five of the best ways you can shield your business from legal action. By following these steps, you ensure the business operates a the highest level. And you protect against lawsuits and disgruntled staff and clients.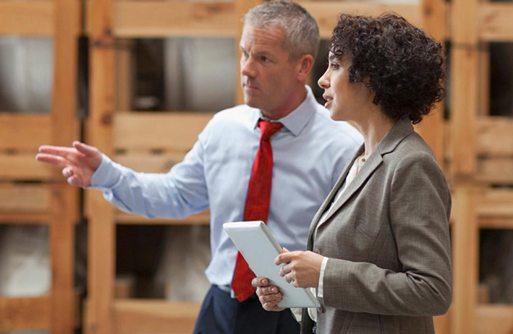 1. Train Staff
The first way you can help protect your business from legal issues is to make sure your staff are well trained. Make sure each of them gets individual training about how they should be doing their jobs. They'll also need to be trained in the hazards to watch out for in the workplace. By ensuring all your staff get trained you perform due diligence and cover your back, as well as the business. Staff will be aware of what's needed to do their jobs and what hazards they may encounter in their working life.
2. Remove Hazards
As an employer, you need to look after your business, and to do this you need to protect your staff. Accidents in the workplace are becoming more and more common. This is because employers aren't taking steps to prevent them. Injuries at work can be a nightmare for the business. You'll face the issue of compensation for slips, trips and falls, and this can prove costly. If you remove hazards from the workplace, you'll help to prevent accidents and injuries. This protects your staffs health and your business capital.
3. Hire a Lawyer
By hiring a good business attorney, you'll have an expert looking out for the business. A good lawyer should be able to tell you all about the legal aspects of running a business. They can provide you with a breakdown of the laws you need to be following. They can also advise you about the rights and laws relating to your staff. This way you can keep your staff satisfied by ensuring you're doing what you can to uphold their rights.
4. Get Insurance
Making sure you get insurance is a no-brainer if you run your own business. There are several types of insurance you can get. For a start, you need to get the basic insurance that protects your equipment and assets against loss, damage or theft. But you should also get yourself liability insurance. What this does is it protects you in the event of somebody getting injured in your business. It protects the business against lawsuits and compensation claims.
5. Protect Your Data
An additional method of protecting your business is to protect your information and data. All businesses have sensitive and important information. Because all your information will no doubt get recorded on computers you need to protect it. You're at risk from hackers and viruses. And you don't want sensitive information getting out of the business. This could lead to lawsuits from staff and clients.