You know it when you get into the career, working on building sites is dangerous. There's no getting away from that fact. That doesn't mean you should just accept your injuries without taking any further action though. Construction accidents are too common, and they too often happen as a result of mistakes made by people.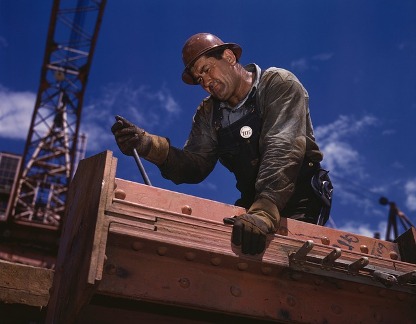 Knowing where to start when you make a claim isn't easy though. You've probably got no experience of making compensation claims or contacting lawyers. It can be a confusing world! Hopefully, this guide will give you an idea of where to start. So, read on.
Is it Possible to Make a Claim?
If you have an accident at work, you first need to ask yourself a question. Was the accident your fault or the fault of someone else? The answer to this question will determine whether you can make a claim or not.
To be able to make a successful claim against your employer, you have to be able to prove negligence on their behalf. If they failed to make sure you were qualified properly or didn't give you the right equipment or safety gear and you were then injured, they were negligent.
Is it Worth the Time and Effort Involved?
A lot of negligent companies get away with not having to pay out damages because the employee injured doesn't want to go through the hassle of a claim. In my opinion, this shouldn't happen. If you're worried about the cost of making a claim, choose a lawyer who offers a no win, no fee policy.
And if you find the right help when making a claim, you won't need to dedicate your own time and effort to the process too much. So, don't be put off by your worries. If you have a legitimate case, make a claim!
How do I Find Help?
The first source of help you need to seek out in cases like these is a lawyer. You could try doing it without a lawyer if you have some kind of legal background, but I wouldn't recommend it. If you get a professional law firm, you'll be able to talk through the case in confidence and find peace of mind.
There are a lot of things to consider before you decide which lawyer or firm to use though. Speak to various lawyer and see what they can offer you. It's important to find the right one for your situation.
Could I be Sacked for Making a Claim?
You don't need to worry about this; you will be protected by laws against this sort of response. Your employer cannot sack you for making a claim against them. They might be unhappy but in most cases their insurers will foot the bill so it won't matter too much to them.
If you're concerned about your employer reacting negatively discuss it with your lawyer and get your union involved. If you're not in a union, either join one or set one up in your workplace, that way the whole workforce will have a security net in future.
Image source: pixabay