An affidavit is a document of legal character, where the declarant shows, either orally or in writing, the accuracy of the declaration to the relevant administrative or judicial authorities, incidentally giving the designated previously.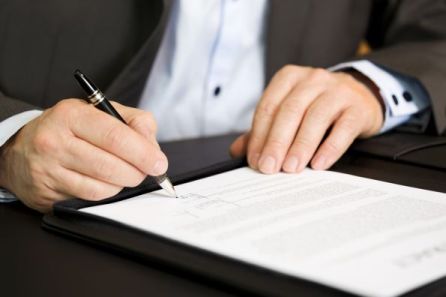 The objective of the usual affidavit is to streamline some legal formalities, temporarily replacing the submission of documents or allegations from third parties.
This statement shortens the time it takes for administrative procedures in the courts, and provides a legal responsibility to the person who says, so the document content must adhere to the commitment established under oath. If it is demonstrated that the testimony is untrue, it may cause legal consequences.
How to write the affidavit
To establish guidelines for how to write an affidavit, it is the legal aid may be considered necessary for such a declaration would gain further importance.
Sample of affidavit
Mr./Ms. …………………………………………………… Adult, with ID number and address in …………………………… ……………………… … Street ………………………..
I declare under oath:
That ………………………………………………., And for the record for the appropriate purposes, I sign this declaration in ………… to … of … ..of ……
Signed ……….
This can be used model of affidavit to determine that no mortgage or any other financial debt has, or also to clarify the gross income of a person in the case of borrowing money in a bank are, or scholarship.
For the affidavit is properly drafted, it should go to a notary, who has a model of it. Although the statement itself may be written by the declarant, it should always be checked by a professional who will attest the veracity of the document itself and certify your affidavit with the corresponding stamp and signature, which are used to verify your identity.