Many times we have heard; information is power, who has information has advantages as well as similar phrases… But what is the truth? How far we can take advantage of the information? How can we take advantage of it in accordance with law? There are many questions on the subject. This article will explain how it works.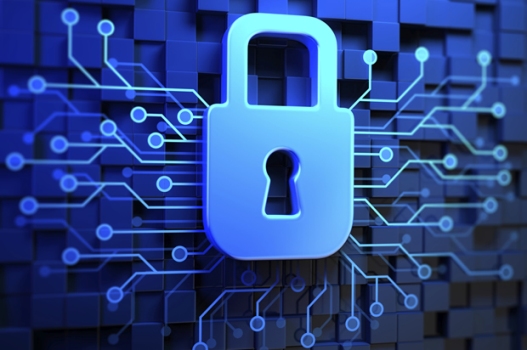 The law of data protection worldwide, born as a result of the "joint proposal of international standards of protection of privacy with regard to the processing of personal data" which was taken over by the Department of International Law (DIL) of the Organization of American States (OAS), inviting member states to join in this kind of initiatives. Therefore globally all these regulations are closely related, because all looking to put up to here! To the arbitrary management who were taking him to the personal data.
In the business field, this state control gives guideline to two situations; adherence to the law firms that keep personal information and the business opportunity of consulting services in the field of data protection.
Regarding the first, we find that under course of business, and operational activities, the companies hold information that the law of personal data classified into various types, for example: Personal data (pure and simple): those that identify a natural or legal person (name, ID, address, distinguishing characteristics, etc.).
Computerized personal data: There are the same personal data but treated by electronic or automated means.
Sensitive personal data: Concern all information that reveals racial, ethnic, political affiliation, religious, philosophical or moral, association, concerning health or sex life, criminal record or administrative offenses, economic financial; as well as credit and financial information… in the end all that could give rise to discrimination.
Personal data relating to health: For example those relating to the physical or mental health of patients attending health professionals or that are or will have been under treatment for those respecting professional secrecy.
Commercial personal data: Sensitive information of the Companies is the databases of clients, suppliers and human resources for purposes of advertising and any other information that are considered to be a commercial or managerial information reserved fundamentally for the free exercise of its economic activities.
Now that we established what the personal data, think for a moment how much information of this type runs a business? How many holders of these rights give authorization to handle personal information? What if they did not give me permission?
Information of this type runs a business is significantly large, for example; the personal data of your workers, who interviews candidates to jobs, your customers, your suppliers, among others … sure do not have any authorization to that you handle it: right? You did not know you had to have it and now it is more likely that you will have a large fine if one of them complains to the agency responsible for data protection in your country. You're embarking on, looking like going ahead with financing and sacrifices. But a fine? Yes you can have a fine for going against the law!
To avoid such fines you should look for a consultant in the field who will help you sort it all before… Well, you can avoid and those obliged to do so.
The first thing is the expert will categorize the type of information that you drive; data contributors, your customers, your subscribers – if it is a virtual platform-, suppliers, etc.
The second is to enroll your files to the agency responsible for data protection in your country.
Third develop all and each of the supporting documents that prompted the entity responsible for data protection, contracts, authorization forms of handling personal data that must have for your suppliers, employees, partners and others who handle personal information.
Fourth, update files and classified so that information will safeguard as it should be…
Fifth, conduct an audit where valued your weaknesses, in order to reinforce in that aspect and to be able to avoid any contingency.
Finally, evaluate your website. It will validate if you meet the minimum legal requirements, including the famous "Legal Notice" "Privacy Policy" or rather the great will that we all see on websites that nobody reads and just give you "I Agree" or "I accept".
As a second guideline, we have the business opportunity of consulting services in the field of data protection can be developed. This niche is very promising and requires a technical preparation.
Who engages in it must be aware of data protection law, studying comparative law and relevant cases in other countries, be in constant evaluation and self-analysis. For something, we must be clear is that no company is like another, except in the Admin.
If you plan to devote to developing this business, upgrade and offer him when you're extremely well prepared. Well, if an inadvertent error or incompetence on your part causes injury to your client, it can bring serious legal problems.
But if you're very good at it, you'll see results in your pockets very soon and will have a too rich freelance work.