People suffer injuries every day, and often they are caused through no fault of their own. If you have been injured and you think it was someone else's fault, you might think about claiming compensation. However, if you do decide to make a claim, there are a few things you need to remember. On top of the vital things that you should do to ensure a successful claim, there are things you should avoid too. Whether you are in the middle of a claim, have yet to make it or haven't even had an accident yet, here are some things to remember.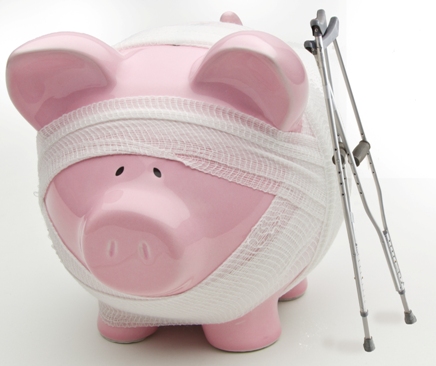 Failing to Report the Accident
After the incident occurs, you should make sure you report it to the right people. If it was an accident on someone's business premises, you should tell the manager or person responsible for health and safety. Make a report to the company or public service if you are using public or private transport, or perhaps in a public building. If you get into a car accident, you may also need to tell the police. The same is true for an assault. Don't forget to let your insurance company know too, if you're hurt in a traffic collision.
Avoiding Medical Attention
It's essential that you get medical attention after you're hurt. Not only does this ensure that you receive treatment for your injuries, but it will also mean you have a record of how you were hurt. Even if you don't think your injury is severe, you should get checked out just to make sure that it won't get worse.
Admitting Fault
When you report your injury and discuss the situation with anyone, you must be very careful to avoid admitting fault. Try not to talk too much about what happened, and be very careful when giving a statement. It's essential that you don't sign anything without talking to a lawyer first. If you do, you could accidentally agree that you won't pursue any compensation.
Hiring the Wrong Lawyer
Looking for an attorney is difficult, and it can be a struggle to find the right one. But you can find an attorney who's suitable for you if you know what to look for. Firstly, you need someone with experience in cases like yours. For example, Raul Loya specializes in personal injury cases, and there are many other lawyers who do the same. But you also need to look for someone professional, who you can contact quickly, and who makes the claiming process easy for you to understand.
Expecting to Get Rich
If you want to make a claim for compensation, don't go into it expecting to become a millionaire. The purpose of the payment is to recover any money that you may have lost as a result of your injury. For example, it may cover loss of income or future earnings, medical expenses, and perhaps your lawyer's fees.
Making a claim for compensation for a personal injury can be a long process. If you want to do it, it's important that you check the time limit in such cases in your locality.