When it's time to find a family lawyer, you want to ensure you're entrusting the right attorney to fight for you. Legal matters are tough enough, let alone legal issues involving divorce, child custody, or adoption. But when you hire the right lawyer, you'll get a little peace of mind.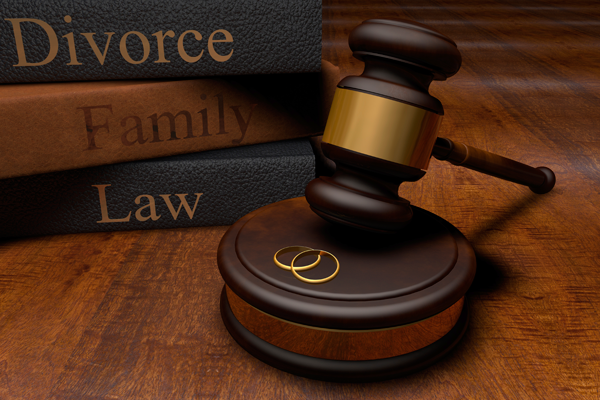 Many people put faith in Google to find the right attorney, and that's just not recommended. Yes, you can certainly begin your search for a family lawyer on Google, but be ready to do a bit of legwork as well.
Meeting a lawyer in-person and asking them a series of questions is the best way to find the perfect lawyer for you. They should be skilled in family legal issues, as well as truly compassionate about what you're going through.
To help ease the search, here are the top four questions to consider when attempting to land a family lawyer when it counts.
1. What's This Going To Cost Me?
One of the most important questions to ask about is cost. He or she can be the best lawyer in the world, but if you can't afford them, it doesn't matter. Lawyers are typically pretty expensive. For instance, the common hourly rate for a divorce attorney runs about $250 per hour.
A price tag like that can really add up over the course of your family legal matter. However, there are some skilled, cost-effective lawyers out there. You just need to find them.
Some attorneys also provide legal counsel using a flat rate. This is great, because you'll know exactly how much their services will be, and budget accordingly. The best advice is to ask them their fees right away and be very honest about how much you can afford.
2. Do I Trust This Lawyer?
Trust is huge when it comes to finding an attorney, especially when it comes to family law. For example, you may need to disclose embarrassing and potentially sensitive things with your lawyer so they can represent you the best way.
This makes trusting him or her absolutely vital. If you don't trust your family law attorney, it may hinder your legal case and cause issues down the road, like losing ownership of your home, or even worse, custody of your kids.
Trust also helps the flow of communication. You need to fully understand what your lawyer is explaining to you. Otherwise stress will just build and build, potentially causing problems for you and your legal case.
Spend some time with your short list of attorneys and ask questions to get to know them, their experience with similar cases, and simply feel them out to make the best decision for the most favorable outcome for you and your family's future.
3. Is Winning Cases This Lawyer's Top Priority?
In any family law case, the outcome can go several different ways. From litigation to out of court settlement, the journey to the end result may be long and stressful. However, you want to be sure your family lawyer keeps your best interest in mind, and not just another win under their belt.
"Whether you and your partner decide to resolve issues through a settlement agreement, mediation, or through litigation, we can give you family law advice", a family lawyer in Denver, CO explained.
Discuss possible end results with the potential attorney to get a clear picture of his or her track record. If they have only losses or wins, then maybe they are a bit to aggressive, and possibly looking out for themselves.
You should also get an idea about how they personally feel about certain family law case results. They may have even been through a family legal issue themselves. Most family lawyers are pretty transparent, so ask those important questions, and you'll get answers.
4. Can I Meet Attorneys For Free?
Coming full circle, never hire a family law attorney via website and phone call. Get their address, call to schedule an appointment, and get a face-to-face vibe about them. The good news is that most lawyers give free consultations the first meeting.
This will save you money and help you save for when you'll need to pay the lawyer you choose later. If a lawyer charges you for the first consultation, it may be best to scratch them off your list.
When you do meet with family lawyers, treat it like a job interview, and guess what, the attorney is the interviewee. "Before you hire a family law attorney, take the time to interview him or her thoroughly to make sure your working styles and goals for the case are similar", Jennifer Wolf of Live About noted.
In Closing. . .
Take these top four questions into consideration to help make the perfect decision. "If you do your homework, you can hire the lawyer who has the experience and expertise to help you with your problem", according to the American Bar Association.
When it comes to family legal matters, don't play around. We are talking about your future, your family's future, and quite possibly money and assets at stake. What question did you ask your family lawyer that was helpful? We want to know.