While getting down and dirty on an oil rig has its dangers for sure, back on dry land you'd be hard pressed to find a job that has as many injuries as construction on a yearly basis. Hopefully, you'll stay safe, but if you have been injured at work then you have a decision to make about that.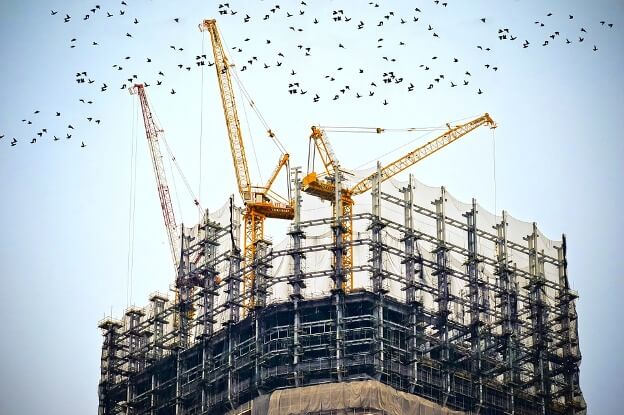 What are your legal options if you get injured while on-the-job of the construction site of your employer?
Every Case is Unique
The first thing to appreciate is that every case is unique. It's not possible to read a single article and reach a conclusion on whether you can make either a legal claim or file for worker compensation within California. The reality is that there will be individual circumstances that a lawyer needs to understand from all angles to appreciate clearly what your options are.
At a minimum, a phone call is required to discuss what happened and consider matters from a legal perspective with an expert in worker compensation and construction injury cases. From there, the path gets a little clearer.
What's Worker Compensation All About?
Put simply, when a construction worker going about their workplace responsibilities becomes injured at the construction site, then this comes under the auspices of the California Workers' Compensation Act.
The central point here is that an injury occurred through the natural course of a working day whether through a fall or a piece of building material landing on an ankle. Under these circumstances, the process follows the rules as laid out by the act of law and there is usually no lawsuit filed. Things like lost earnings or hospital costs are often included in a compensation claim too.
To reiterate, this is general advice and more specific advice requires a consultation with a lawyer to discuss the specifics of the case.
Injuries from Third Parties at the Site
A construction site uses outside people to deliver goods and provide necessary services. This is different from a worker compensation claim because then it's the third party that's primarily at fault. Because of this, filing suit as a personal injury case is a real possibility. Examples of this might be when a cement truck was backed up over a worker's foot breaking it or timber falling off a truck onto a leg. These types of issues would involve the third party for sure.
In California, an injury at a construction site due to a third party provides for unlimited compensation in such cases. In addition, with third-party liabilities, there are extra options to request an award covering a loss of normal functioning, pain and discomfort, and potentially unlimited awards for a disability or disfigurement that will never go away.
You may not wish to make a worker's compensation claim or pursue a legal action against a third party, but sometimes it's very necessary. If it's genuine, it's hard for your employer to not be understanding about the situation, especially if you've been put out of work as a result.