Protection to the personal information that a person can collect in public or private entities, is a fundamental right closely linked to the right to the good name and personal privacy, which impose the obligation on the authorities to establish the necessary controls so that these data that lie in public or private, databases cannot be revealed, leaked or disclosed to third parties without permission, and in any case, any exposure of such information shall be preceded by the legal procedures established in accordance with the guidelines.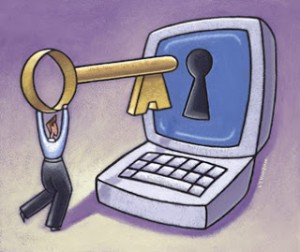 The right to protection of personal data is a requirement not only logical, but constitutional, which imposed the obligation to congress to issue the corresponding statutory law.
That is why the Law 1581 was born 2012, and against which the Honorable Constitutional Court, in ruling C-748 of 2011, said the Personal Data is an autonomous right that comprise basically the following:
1) The right of the people to know, or access to databases both public and private, where personal data are entered them.
2) Right to add new data in the databases of people who pretend.
3) Right to rectify that people appear recorded in the databases both public and private.
4) Right to rectification or correction of personal data of individuals in the database, so that this information is consistent with reality at all times.
5) The right to exclude information about the person of the databases, either because you are misusing it, or simply because the will of the holder (legal exceptions).
This constitutes the basic rights that are derived from the constitutional principle to personal Data, and the law and jurisprudence provide various legal means to do this right enforceable, which is one very important because it is related to the personality itself.