Each company has a culture and own operating patterns. The Labor Code is required but not restrictive. Here are some elements relevant to a legal vacuum that should the employer to adapt according to his will in drafting rules of procedure.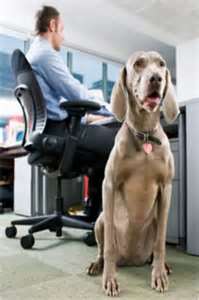 Dress
An employer may require wearing a dress by his employees in the following cases:
Clothes do not respect the rules of decency;
Security measures (helmets, gloves, masks, safety shoes…);
Respect of a color code, especially in the trades in contact with the customer (hairdressers, restaurants, sales…);
Port of a uniform (civil service, large distribution…).
These obligations must be included in the rules of procedure in the collective agreement or the employment contract.
If wearing a dress code is required, the employer shall furnish to employees (especially if employees receive a minimum wage). This outfit must respect the freedom and dignity of the person.
The dressing and undressing are included in the actual working time and must be carried out in the workplace. However, the law is sometimes blurred regarding maintenance of the outfit.
The dress code is specific to each particular company based on its cultural origins. Learn about the uses, such as the existence of Friday wear (more casual attire on Fridays) or the opportunity to come dressed in Halloween.
Childcare
The presence of children in the workplace is prohibited by the Labor Code only if you occupy a position in contact with the client.
In other cases, the authorization decision returned to your representative. He may refuse to insurance problems (if your child is injured or worse business premises).
In exceptional cases and after obtaining the agreement, you can bring your children to your workplace. To make sure that without disturbing either your work or that of your colleagues and do not make a regular childcare arrangement.
Pets in the office
With regard to animals, they are strictly forbidden by law only in public administration and food stores.
Most of the time, an additional prohibition is enshrined in the rules for reasons of health, safety and smooth running of the company.
In other cases, if your employer allows it, you can introduce yourself regularly accompanied by your pet at your place of work.
Warning: You will be responsible for any damage which he could cause.