Personal injury lawyer services are so widely advertised these days that it's tempting to give one a call if you have just cracked a nail. However, it can be an incredibly expensive business, so you need to think long and hard about whether you need an accident attorney or not. Our guide will help you make that decision.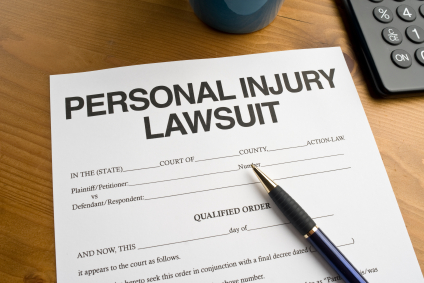 What Is A Personal Injury Lawyer?
Personal injury attorneys represent those who have been physically or psychologically damaged by the actions of somebody else. This can be a person, a group of people, a company, a government agency, or any other type of entity.
Injury lawyers can also be known as a personal injury attorney, plaintiff lawyer, or trial lawyer. They are licensed to practice law by their state bar association. In their line of work, they can file a complaint on your behalf, argue your case in court, offer legal advice to their clients, and can draft legal documents.
Types Of Accident
An accident attorney will typically take on cases that involve injuries from a place of employment. They also cover car accidents, medical negligence, and mistakes, amongst others. Unsurprisingly, most personal injury claims result from car accidents.
The type of accident you have will dictate whether you need an attorney or not. In general, the more severe the injury, the more complicated the case will be, so it is advisable to get a lawyer who is experienced in similar cases. You can find out more about which injuries you should definitely hire a lawyer for in this article at Wikihow.
Going It Alone
Everybody has the right to access justice, but as we have mentioned, personal injury legal processes can be complex. They will also be very time-consuming for you as there are many procedures that you will need to follow before you even get to trial.
Going it alone will save you legal fees, but you may not get the same kind of damages awarded to you that an experienced attorney could get. And you could also end up paying for the defense if you lose.
Settling Without Legal Action
If you have a strong case, you may be offered a settlement without legal action by insurers or the defense. There are pros and cons to accepting such an offer. The advantages are that you won't need to wait for your case to go to trial, and you won't have to experience the pressure that such a trial could bring. It's a quick and easy win, and if you are struggling for money because of your injuries, a quick settlement can be very hard to resist.
However, most settlements undervalue your accident entirely. You must remember that it is the insurer's job to entice you to take the lowest possible amount without getting to court. If you are in a 'no win, no fee' scenario, then staying the distance will be more beneficial to you. In either case, it is important to refuse any offer until you have either made a full recovery from your injuries. Also, if those injuries are permanent, you should at least have had further problems ruled out.
We hope this has helped you ascertain whether you should hire an injury lawyer. All cases are different, but this guide should help you decide the best option. Good luck!