Although occurring over a decade ago, there aren't many who don't remember when Michael Jackson was accused by several young boys of pedophile misconduct. The deck seemed stacked against him with phrases like "Jesus Juice" being applied to the wine that he gave the children to drink, and widespread allegations of him sharing a bed with several boys who stayed with him at the Neverland Ranch.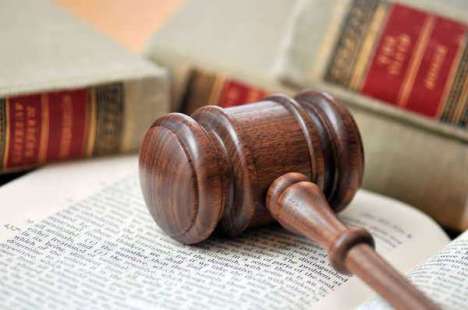 What appeared to most to be an open and shut case, didn't go the way that many had suspected. Michael Jackson, who had paid off his accusers in many civil suits, was able to elude prosecutors. The magician working behind the scenes was an attorney by the name of Rom Mersereau, who was famous in his own right before taking up Jackson's case.
Fast forward over ten years and Mesereau has been the chief counsel in many court cases, but the latest one is grabbing the attention of many across the nation. When Playboy Playmate Dani Mathers hired him to defend her against criminal charges, the name catapulted the public's memory to the not guilty verdict that was handed down in 2005 against Jackson in the child sexual abuse case.
Mather's criminal allegations are a sign of the times. Although being okay to skinny shame, fat shaming comes with some pretty disastrous consequences, and just how severe they can be Mathers is likely to find out. The 29-year-old self-proclaimed and well-endowed model has hired Mesereau to defend her against the illegality of sharing a Snapchat photo of a woman she took at the gym.
The woman who is at the heart of the case was completely nude and unaware that she was being taken a picture of, which is illegal in most states around the nation. Once worse, those images were shared by Mathers as a joke, which is being labeled as "fat shaming".
Mesereau is no stranger to high-profile and celebrity cases. At the age of 66, he defended Robert Blake in 2005, a child actor gone awry, who was charged with murdering his wife, Bonnie Lee Bakley. Towards the end of the trial, Mesereau ended up resigning from the case, but Black was found not guilty once other counsel received him. Many insist that it was the foundation set in motion by Mesereau that set him free.
The Los Angeles Police Department began a criminal investigation against Mathers for allegedly body-shaming a woman by publicly sharing a naked photo of her when she was dressing and undressing in the locker room at L.A. Fitness. Not only was she forever banned from the fitness club for life, she subsequently was suspended from her position as a radio personality with a local L.A. radio station.
TMZ, a gossip site known for getting celebrity news first-hand, reported that the beach blond, busty, model would likely face a fine, but being that it was a misdemeanor, would serve no time behind bars.
The photo is a picture of a naked woman with a caption reading "If I can't unseen this you can't either". Following the initial photo were selfies of her being snarky with her hand over her mouth as if in disgust. The playmate who once graced the pages of Playboy, simply couldn't help herself, and sent it through SnapChat. A backlash soon ensued.
It isn't the woman herself who is filing suit, or even engaged in the prosecution's case. She likely, being quite older, may not have any idea that she is at the heart of the battle that is going to be waged on her behalf. The LAPD is currently sending out a message to her for help in bringing Ms. Mathers to justice and holding her accountable for her "bad behavior and body shaming".
It is a crime not only to videotape someone without their consent and then play it again without their knowledge, especially in a court of law. Unfortunately, the Mathers's options for defense are going to be severely limited. There is no doubt that she took the picture, or that she sent it out on SnapChat. She is not insane, so the insanity defense isn't going to work either.
Anyone who knows Mesereau knows that he will probably have a lawyer trick, or two, up his sleeve, so no one is really concerned that she will face any real or lasting consequences. In fact, the whole situation may be just the publicity she needs to make herself a household name.