If you are a victim of abuse or sexual assult follow the below procedure: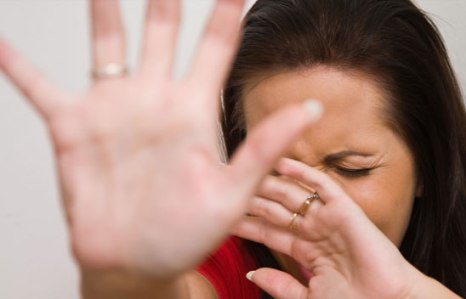 Stay calm. Thinks you're not alone. Police help and protect you. Do not hold in silence or be tolerant of your assailant. Report the crime immediately. Your complaint secures your safety and prevent future attacks yourself or other women.
Notifies the nearest Police or personally go to your nearest police station. In your statement you will be serviced by qualified personnel.
Do not change your appearance. Do not wash your clothes. Do not alter the place of aggression. They are testing. Brings the identity or description of your assailant and consider how much data of interest for investigation.
You will be recognized by medical personnel who will attend and will heal your wounds, certify your ailments, even those that at first glance are not significant and will give you medications to prevent infections, unwanted pregnancies or infections.
Formalize your complaint, request proof of the same or a copy of your statement. They will inform you about the rights that as a victim and associations and social services in your area, to access any aid designed for you.

The staff of the police investigation that follows your case, will report on any event of importance, and the evolution of the same provided that it does not interfere with the investigations.
If you have problems, if you feel threatened or unsafe, warns immediately. The Law and the Police Forces guarantee your safety and protection. You also contact your nearest sexual assault lawyer.
Report any situation of abuse or sexual assault victim to be as soon as you produce. If you have reported such incidents in the past, report it.
Stay in touch with the police and collaborates with it. Not afraid to testify and recognize your aggressor.
Remember that the filing of the complaint is a right and a duty to the victim in order to prevent new attacks.
If you need immediate help calling 091 (police).