The development of today's business is running very fast, a business is not only handling one particular area of the country. Currently, a business can handle a lot of things in different countries with different languages, laws, and cultures. Because of the fast business development, the need for high-quality legal translation also increased, to support decision making and deal-making among businesses in countries with different languages.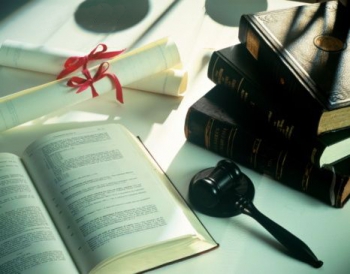 In handling the business in different countries, the language becomes very important. If you do not speak the language used by your business partner, how do you make sure all the things in the document are already listed according the initial agreement? Or, if you get a business agreement document with the language you do not understand, how do you to translate it properly? Business documents or business contracts that are incorrectly translated can be misleading. You might just be ashamed of the translation errors, but you can also experience a huge loss in business, because of a translation error.
Documents that are included in the legal documents are business contracts, patents, agreements, legal decisions, letters of credit, license, and many more. For getting the best translation for legal documents for business purposes, you can try choosing the best legal translation service. Legal translation service can help you to get the best translations without having to worry about going on a translation error. A provider of professional legal translation service can translate documents that are under the area of law and also translate terminologies and concepts related to the field of law.
Finding a reputable and reliable legal translation provider is very important, because your business may depend on your translator choices. Here is some kind of translation you should know, a certified translation is a translation that is accompanied by a document confirming the validity of the translation, but this translation is not notarized. Notarized translation is a translation that has been recorded by a valid legal representative. A sworn translation has an official stamp of a sworn translator is regulated by the government.
Choosing the best legal translation service provider is not as difficult as it seems, because today you can find many professional legal translation service providers online. But you can't choose them randomly. There are several things that you should consider before choosing the provider that will translate your legal documents. First, you should know about the provider's reputation by reading comments on their websites, portfolios, or just simply ask your friends or relatives who have used their services. If you always look for a translator based on their ISO certification, please be careful, because the ISO certificate does not guarantee accurate legal translation. The certificate only shows that the provider has a high quality management system. But it is always better to choose the one which has ISO certificate. Second, you have to consider about the translator's specialization. In general, legal translation service providers can translate any kinds of legal documents, but you should choose the one that have been specialized in several fields to get the best translation. Last, always remember the price is one of your concern. Make sure you have compare some provider prices before making a decision.