Lawyers often have more cases than they can handle. For this reason, it is sometimes better to tell clients that this excess can harm the attention given to the cases, and thus let them go to seek another representation.
However, if a lawyer does not have that problem and wants to keep the level of client satisfaction to its highest level, you should avoid the following eight things that can cause the client to decide not to require more of his services: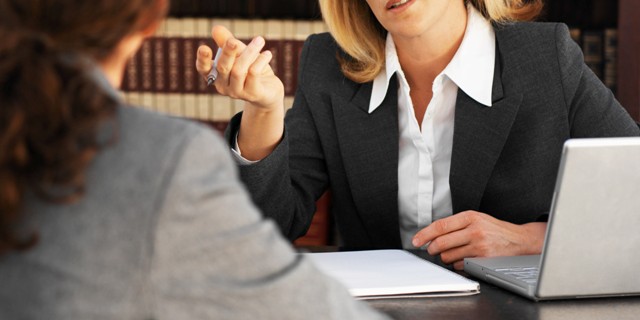 Not communicating: Clients expect a certain level of communication that goes beyond merely answering their emails and calls. They expect the lawyer to call them. One way to lose a client is precisely by not answering their calls or messages or ignoring them completely.
To speak badly about your client: It does not have to be themselves. It can be a comment that is inadvertently made in the presence of someone who knows the client or muttering something that does not seem to him at any meeting. If the client finds out, there is a good chance he will not be back in the office.
Letting the client "handle the boat": Letting the client do everything, write documents, do the research and deal with things that the lawyer must do, it can ensure that the client is in question why he is hire you initially. In addition, it can cause the client to think that he knows the subject more than you.
Never listen to the client's opinion: If in a conversation you imply that his opinion is not relevant, the person may feel marginalized in his own matter. The lawyer put as an example a client of his who had dismissed two lawyers who did not attach importance to his theory of the case. Finally he decided to defend himself and proved that he was the only person in the demand that the judge found that it was not responsible. Finally the client had the reason.
To dot that the client feel inferior to other clients: Many lawyers try to prove to their clients how good they are by mentioning others of their most important clients. This can be counterproductive, because the client can compare with which is mentioned.
Irregularly billing: Sending bills to clients in an irregular manner, at an inappropriate time, and demanding that they be paid immediately can cause displeasure at the client. Also offering discounts if the money is delivered outside the office may seem inappropriate as it denotes instability.
Turn your client to other partners: This gives the impression that your associates do 100% of the work. With each interaction that the client has with the associate, even if they are called, there is a general feeling of lack of familiarity with the matter of the client.
Excuses: A good way to lose clients is to excuse yourself for everything and never take responsibility for what is done wrong.