Although some accidents are often caused by failures by pilots or aircraft crews, the mechanical problems of a craft or its components can be highly responsible for injuries sustained by passengers on board.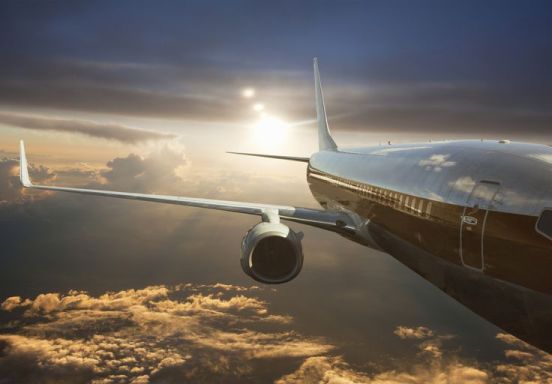 In such cases, the aircraft or defective part builders will share legal liability with the pilots for any collision, death, or injury occurring. This distribution is known as "strict liability".
What is strict liability?
This legal aspect was created to make it easier to sue manufacturers in cases where the product was defective, so they would focus on making the product safe for consumers, instead of seeking to blame the person who used the product regardless of whether it was used correctly or not.
A strict liability claim against a manufacturer no longer requires proof that negligence caused the accident.
Product liability laws vary from state to state. In many cases, a manufacturer may be charged with strict liability for a defective product if it is "highly dangerous" to be used by a common user. In other states, there is a so-called "risk-benefit" analysis, and it is in these cases when a manufacturer can be held liable if the product did not perform as intended when used correctly. That is, if a dangerous item such as a power saw is used improperly, depending on the state, a strict liability can be claimed, or a risk-benefit analysis will be carried out to verify that the item worked correctly and that caused the accident due to the negligence of the user.
This analysis also requires a jury to decide whether the risks of the product are greater than the benefits it brings. In the case of a strict liability claim in an aviation accident, the jury can decide if there is an alternative and functional option for the party that failed and caused the accident.
Types of responsibility
If it is desired to define strict liability in a product liability claim, the injured party (the claimant) must prove that:
The product was defective when it left the control of the manufacturer or distributor (the accused);
The product was used correctly;
The product caused injury to the claimant.
Strict liability may arise as a result of defects in design, manufacture, or even as a failure in the warnings.
Responsibility for defects in design
A defect in design is one in which a product line or all models of a particular product are dangerous (such as the Samsung Galaxy Note 7 overheated batteries). In these cases, the court may determine that a product is "irrationally dangerous", or a combination of "benefit-risk" analysis, determine if the design is defective.
Liability for manufacturing defects
If failures are shown in a product, these are manufacturing defects. This means that a finished product is inferior compared to other identical products of that line, therefore the manufacturer might be considered to be a person in charge by this anomaly and not to detect it before the product went on sale. These manufacturing defects may include the use of some incorrect or defective materials, poorly assembled, among others.
Liability for lack of warnings
If manufacturers or distributors do not include warnings or correct instructions for use, they can be held liable for injuries sustained by consumers. This type of responsibility can be caused by lack of general and specific instructions on the correct use of the product, or lack of warnings about certain hazards that may be caused by the product.
These types of aviation accident claims are often complicated due to the number of products, parts, and companies that could be responsible for it. It is best to contact an accident attorney who has full knowledge in product liability cases to provide comfort and safety to injured persons and their family members.