Buying a house is a lengthy and often stressful affair. The back-and-forth between lawyers often feels exhausting. Every small detail is checked, disputed, and resolved before finally the keys are exchanged. If you're thinking about moving house, it's important to understand the role of your solicitor or conveyancing. After all, you're going to spend a lot of time dealing with them!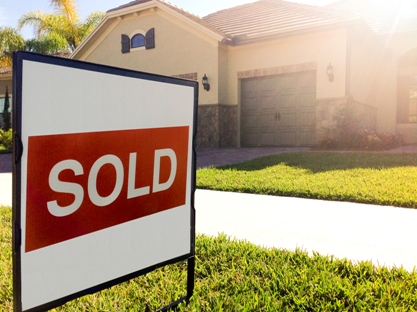 It's crucial to remember that they're on your side. During the house buying process, it often feels like nothing's going your way. But, your solicitor is in your corner, fighting your battle every step of the way. Your solicitor is your guide to the complex world of real estate. They'll take your direction, and work to get the best deal. Keep reading to find out more about their involvement.
To find out the solicitor's primary role here, we spoke to Withey Morris Real Estate Attorneys. They told us that their first job is to explain the entire process to buyers in a simple and easy manner. Buying a house is a complex web, and you need a seasoned guide to show you the way! Your solicitor will give you advice at every step of the journey. They'll explain the traditional process, and they'll stop you from making any big mistakes! They'll convey the wishes of the other parties involved, and give you a full overview of the sale.
Your solicitor will also conduct searches and investigations. They're on the lookout for anything suspicious or out-of-the-ordinary. These include land-searches and home inspections. Here, they are looking for any structural damage or underlying issues with the property. If any problems are found, they will be expensive to repair or alter. At this point, you can ask your lawyer questions. They'll advise you on the best course of action.
Of course, the most important part of any sale is the contracts themselves. The biggest part of the solicitor's job is drawing up the legal contacts. With this process, they'll take into account your wishes and demands. They'll also consider the demands of the third parties, and settle any disputes along the way. After the long process, everything will be documented in the contract, and signed as an agreement.
Your solicitor will also oversee the completion of these contracts. That means the final signatures and any final notes or amendments. The final contracts will be exchanged and then completed. At this point, you'll get the keys to your new property, and you can move in!
Not so fast! Before the excitement sets in, there are some enormous bills left to pay (not least your solicitor's). The sale of any property is liable for tax and stamp duty charges. Your solicitor's final job is to oversee these payments, and make sure they make their way to the government vaults. They'll draw up your tax return, and oversee the safe payment of stamp duty tax.
Finally, you can shake hands and fork out the final bill for your solicitor. All that's left to do is move into your new home and start a new life! Congratulations, you've come a long way. The process is time-consuming and tricky to navigate. But, with a good solicitor, it should be plain sailing. Good luck!