Begin legal proceedings of divorce involves facing your marriage is over and that failure is a fact that there is no going back. A separation has a solution, however a divorce involves a complete break, so we must be sure we are doing the right thing.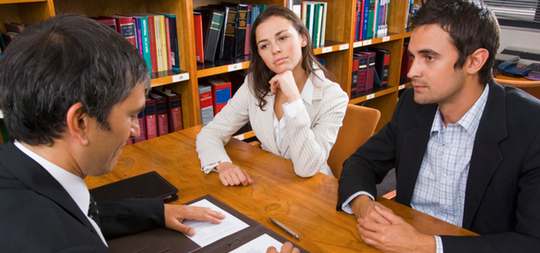 All divorced must pass through three phases to feel liberated: the first is the sadness by the rupture of the couple, second the acceptance that the relationship is over, and finally the overcoming, a period in which we are again completely free to start a new relationship or to live in harmony and serenity of marital status.
Therefore, before arise pass to elders and legalize the situation must be taken into account the moment in which we wish to have legal relationship with the person with whom we have shared our lives, remembering also can not ignore the particular circumstances in which we are immersed.
A divorce with children
In the case of children, you have to know that the own separation itself is already hard, but the fact that one of the two parents do not share the marital home does not mean that the rupture is final, so to start procedures for marriage dissolution must be taken into account to the stems.
The holiday season is a time of joy, a celebration of family in which should be avoid to start divorce proceedings if we don't want to spoil the moment our children, since the divorce of their parents will mark them for life.
Also, around the holidays or other 'critical' periods in their life as exams, birthday's to be avoided if we want to destabilize our children at crucial moments.
Find also: Right Age to Marry and Avoid Divorce
The importance of avoiding a contested divorce
If there are no children born of the marriage being dissolved the situation is simple, though no one should act impulsively. Ideally act with a cool head and unencumbered by some feelings to the surface that will not help us keep civilized divorce. Thus, a contested divorce can be avoided by allowing a primordial time before saying goodbye forever to the person that one day we swore eternal love.
Pre-separation is not necessary and not needed where both parties agree to end the marriage, we should not get carried away by anger, frustration or despair, but the ideal is to decide the result of the reflection in which we assessed the pros and cons of divorce.