Important data for visitors
When a relative is coming to USA on a tourist visa, should take into account: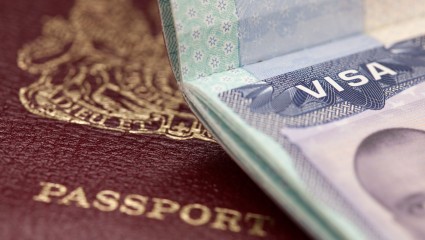 Have the address and telephone number of the person where he will stay during his stay in the United States, and be prepared to provide this information and other responses to the questions you are asked to go through immigration on arrival in this country.
Stays in the United States only time assigned by the immigration officer on arrival, up to six months, as stated in the I-94 form. This is a small card, where the residence permit is registered in this country.

The I-94 form together with the passport containing the visa, are documents that allow you to move around in this country, therefore you have to be careful with them.
The person who gets one or more days that are assigned to them, runs the risk of the Embassy denied the visa in a future request.
To leave the United States, you will be asked for the I-94 form to register your departure from the country.
The person with a tourist visa can not work or study and if he does, it will be doing so in conditions of illegality. The tourist visa is to know this country, visit relatives or do business.
Visitors can enter the United States one or more times while the visa is valid, and remain the days or months that granted him in immigration and which consists in the I-94 form attached to his passport.
Keep all passports, including the expiration date, for presentation at the American Embassy when you go to apply for a new tourist visa or a different type of visa.
Tourists who wish to stay longer than was granted entry to this country, they should contact the USCIS of the city where you are and complete the application I-539, with anticipation, to maintain its legal status in this country.
For more information on Citizenship and Immigration in the United States, visit: www.uscis.gov