A master of science in law is one of the best degrees to have today. Aside from working in law firms and corporate legal departments, there are so many job opportunities to pursue with an MSL degree in hand. There are more programs and courses that can help you get the degree you want too.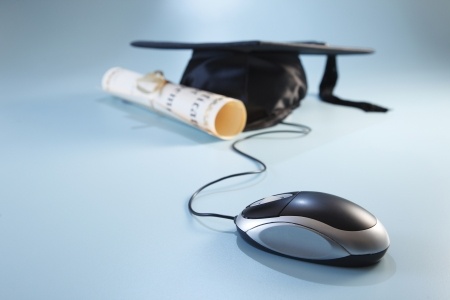 You can pursue an online MSL degree while working as a lawyer in a reputable firm. You can also pursue the degree while working a fulltime job in other fields. Before you choose to enroll in a program, however, there are a few important things you need to know.
Choose the Right University
While a master's degree in law can open new doors for you, not all degrees are created equal. Similar to choosing a university when you were pursuing a bachelor's degree, it is important that you take the time to review your options before going in for an online master's in law degree.
Accreditation, the program itself, and the lecturers behind the program are among the factors to consider when choosing a course. There are some critical factors to look for too. A residency, for instance, is usually mandatory when you choose to pursue a law degree from institutions like Champlain College.
Most of the time, you can access the course's syllabus before enrolling. You can also read more about the course you're thinking of taking from the resources available on the university's website. Don't forget to ask around for recommendations before finalizing your decision.
Have a Focus
While law is a wide and diverse field, the study of law is very compartmentalized. You can still pick up a lot of skills and general knowledge as you complete the online course, but it is just as important to have a particular field to focus on.
You can, for instance, focus on corporate law. This will help you build a better career in that field, especially now that there are a lot of companies looking to fill managerial positions with corporate law experts. The same can be said for international law and other specific fields.
Another good approach is to select a focus that's already aligned with your existing career. If you're working as a lawyer and handling criminal cases, you can easily pursue a master's degree in the field to push your career forward.
Be Ready for the Course
While online learning gives you a lot of flexibility, it is certainly not the easy way to pursue a degree. In fact, the online law program you join will be as challenging as its offline counterpart. Before deciding to pursue a degree, it is important that you prepare yourself for the course.
Make sure you have enough time to study, and don't forget to read and understand the course requirements. Lastly, make sure the company or firm you're working for know that you're taking a master's degree; you'll have an easier time maintaining balance between work and school this way.
Now that you know the essential things about pursuing a master's degree in law, you can get started with finding a course that suits you. A valuable master's degree – and the skills that go with it – will be yours in no time.