Divorce is considered as the main cause of emotional problems experienced by members of a family, especially children. Even many experts say that the effects of divorce move into the future life of the children. Unlike past times, today, couples come to the marriage with the idea that if they don't do well has the option of divorce, even get married by signing a prenuptial agreement separate property.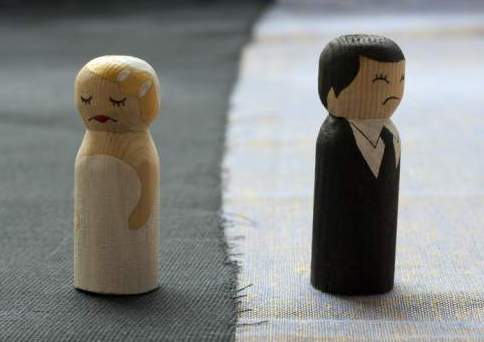 Very few marriages that tries to meet the famous words "what God has joined together let no man put asunder" or "until death do us part".
Divorce is the dissolution of civil marriage for various reasons which include: irreconcilable difference of characters, disease, physical, sexual or psychological violence, among others. The truth is that once the couple divorced, both can re-marry who they want.
So many marriages end in divorce, more and more governments make laws that facilitate and expedite the divorce. In many countries, a couple can divorce in just three months.
While in a civil marriage involved civil authorities empowered by existing rules and in a religious marriage involved religious authorities, in a divorce necessarily it must take control of a judicial authority, at least in the majority of countries this is what happens.
This means that only a judicial authority can initiate divorce proceedings and conclude with a decision to marital status to both partners and economic rights if the couple has children.
The childless couple gets divorced and being single is free to form a new relationship. That is, divorce means a complete breakdown of the marriage relationship of two people. A few years ago, the majority of marriages that was coming to the drastic decision to get divorced were doing it for reasons of infidelity. However, currently, the most common reason to justify a divorce is irreconcilable difference of characters. Also, today, most married couples do get divorced in less than five years of marriage.
The irreconcilable difference of character has become the perfect excuse to divorce because it is easier to prove that a divorce on grounds of infidelity. Significantly, all the divorce process has to start one of the spouses, who become the plaintiff against the other spouse who becomes the defendant. The judicial authority shall invite the couple to hearings that will seek to resolve marital status before making the radical decision to divorce. Failure to reach a solution, we will continue with the divorce process.
In summary, any marriage that is dominated by the problems and differences concludes in the divorce. Generally, the reason that a marriage is dissolved, today, it is called "irreconcilable differences of character" does not mean anything other than lack of mutual understanding in a couple reaching the determination to divorce to avoid irreparable damage.