The custody is that system by which both parents participate on equal terms in the upbringing and education of their children. In addition, periods of children stay divide their parents equally.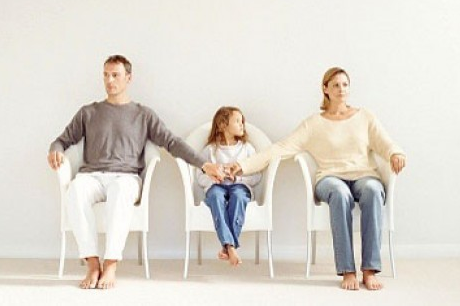 Joint custody
As mentioned above, joint custody allows parents to enjoy their children equitably and live with them and their daily lives. More and more parents after divorce flock to this extent, but it is important to know, the custody may be ordered by many mutual agreements of both parties, as only one of them while the other party is not in favor. Currently and following the changes in the law, the Public Prosecutor will intervene in any of the cases cited to ensure the security and interests of the child. In the event that you have more than one child of same marriage is convenient to not separate siblings. Joint custody will be implemented for all children. Joint custody, as any measure requires specific characteristics. Furthermore, it is necessary to show that both parents are qualified to care for and care for their children and that these will have the same comforts and amenities with either one or the other.
Joint custody how better option
After a divorce, the option to share custody of their children is the best choice because it is a system in which children can grow up, interact and live together in long periods with both parents. In addition, they will avoid the feeling of loss when the parent who has custody is granted exclusively to one of them.
Joint custody fosters cooperation between the parents which affects the pattern of children behavior. Do not forget that a divorce is a decision that affects the family unit. Avoid by all means that the concept of family is lost in children is a complicated task that this measure can be achieved. Regarding the sons, the shared custody gives them the possibility to enjoy both parents in their daily work, which is not possible when custody is awarded to only one of the other members as the daily development of their children is lost.
Moreover, the sense of abandon with which the children are left after a divorce and learn to normalize the possibility of avoiding their parents can be happy separately. It is important to think that after a separation, we submit the children to a very sudden change in their family stability. Avoid any condition of the children is important for the welfare of all and also helps better relationship between parents.