You could have an accident while you are doing your job. Although there are rules or precautions that can minimize accidents at work, people can just make small mistakes that can harm themselves and other people while working.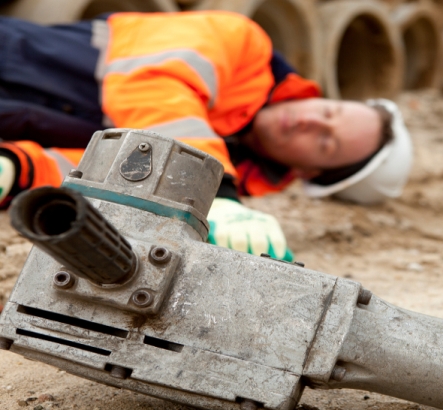 Sometimes an accident at work is not a fatal accident, but your manager and co-workers need to know if you have an accident while doing your work. Of course, your manager should know so he or she can take action for what has happened.
If you are involved in an accident at your workplace, you may have the right to claim compensation for the injuries you suffered. Currently, many solicitors are highly experienced in handling cases of work accident injury claims. There are some processes and procedures you need to follow for solving these problems, and contacting a solicitor is an important thing that you should do. An experienced solicitor will give you advices on your case and help you to get your rights.
Some types of work accidents that you can claim are chemical poisoning, fatal accidents, falling objects, construction site accidents, fall from heights, and faulty or defective equipment. Indeed, many employees are in doubt, even afraid to claim their rights after being involved an accident at work. You may also feel hesitate to report to your manager because you fear of losing your job. As a human, making mistakes is a natural thing and you do not have to be afraid to claim your rights.
While searching for the best solicitor, you can do these easy steps after involved in an accident. First, you should contact your manager or supervisor and talk about the accident, make sure they take some notes or make an accident report so that your accident is recorded. This is important for your injury claim and also important for another employee, so that they can avoid the same accident.
Record your medical condition after the accident. If you want to make a claim, you have to get a professional diagnosis, including medication and treatment that you get. You have to record all the injuries that you get from the accident and keep all the evidences of accidents soon after the accident occur. Write a report that explains how the accident occurs, who is involved, and effect of the accident according to your perspective.
You can search for experienced solicitors through the internet, or you can choose a solicitor in your area. Remember to check the solicitor's personal credential and authorization certificates before you decide to choose. Do not hesitate to make a call and discuss your problems with the solicitors, because there are many solicitors offer a free first consultation.
After finding the right solicitor to accompany you, give all information you know about the accident, medical record, medication, and treatment that you get to the solicitor. The best solicitors will not give up until you get the best compensation for your injuries. Use the internet to gather relevant information and tips how to claim your injuries and choosing solicitor in order to get the accident claim.