Certain parts of London are among the UK's most densely populated areas, and with this vast urban sprawl being home to several million people overall, it's important to be able to protect your own segment of the city against encroachment from your neighbours.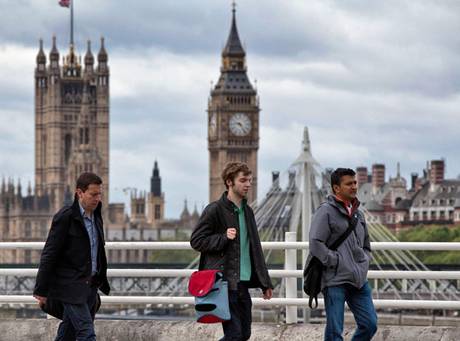 However, many people prefer to avoid unnecessary confrontation with their neighbours – after all, you could have to live next door to them for an extended period of time, and it's always best to remain civil as far as is possible.
When things come to a head, you need to know exactly where you stand – and this is particularly the case when a legal dispute arises, which is where a local lawyer can help you out substantially.
Anti-social behaviour
Instances of anti-social behaviour are one of the best examples of when you might need legal representation in order to make progress on a particular issue or dispute.
Most people probably think of anti-social behaviour as relating to noise, and while that is one issue that can be tackled in this way, it is not the only complaint that could fall under the 'anti-social' banner.
Poor maintenance of a neighbouring property or its grounds, contravention of legal rights of way, and persistent parking offences can all be classed as anti-social behaviour if they impact upon your personal life over the long term.
Again, you may wish to remain civil – but where a neighbour is clearly and consistently failing to take your personal feelings into account, you might feel that they have already become uncivil in their own right.
Party walls
If you are planning to carry out building work that affects a party wall, you should make sure you have the correct permissions to go ahead, and that your neighbour does not intend to dispute your plan.
Remember, just because your neighbour objects, it does not mean that your planning application will be refused, so a local lawyer can be a big help in ensuring the fine details – such as the length of time and expected noise levels of the work – are specified in the application, to give it the best chance of success.
Meanwhile, a solicitor can help you to formulate a specific objection to any work planned by your neighbour, if you feel that your party wall or property boundary would be unduly affected, damaged or impinged upon.
It could be that you believe the work would encroach on to your land, either literally or in the figurative sense of having your property overlooked or tightly hemmed in.
With floor space at a premium in the capital, it is worth raising any such objection before it is too late – and any good London lawyer should be able to give you a realistic idea of whether you have a legitimate claim.