In the realm of legal dissolution, the decision to end a marriage prompts individuals to navigate the complexities of divorce proceedings. Two prominent terms often encountered in this process are Limited Divorce and Absolute Divorce.
Deciding between limited and absolute divorce is a deeply personal and legally significant choice. Factors to consider include religious beliefs, financial implications, and the emotional well-being of any children involved.
Through this brief exploration, we shed light on the differences between these legal pathways, providing succinct insights into the key differences shaping the landscape of divorce proceedings.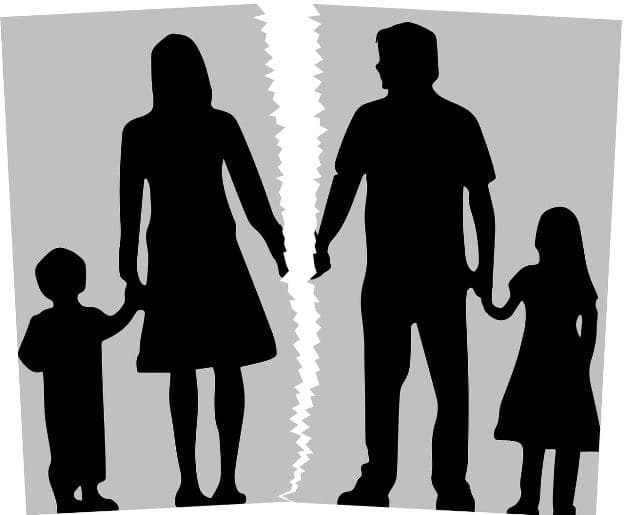 Limited Divorce
Limited Divorce, also known as a legal separation, is a preliminary step towards obtaining a final divorce. It is not a complete termination of the marital union, but rather a formal court-recognized separation.
Couples who opt for a Limited Divorce may have valid reasons for not immediately pursuing an Absolute Divorce, such as religious or financial considerations.
Check Also: Who should care child if the parents live separately?
Key Aspects of Limited Divorce
The specifics of limited divorce can vary by jurisdiction, but here are some key aspects commonly associated with it:
Separation of Living Arrangements: Limited divorce involves a formalized separation where spouses live apart. This physical separation is a fundamental aspect of the arrangement.
Legal Status: Despite living separately, the couple remains legally married. Limited divorce does not dissolve the marriage; it's a legal recognition of the couple's decision to live apart.
Court Approval: In most cases, obtaining a limited divorce requires filing a legal petition with the court. The court must approve the request, and the process typically involves presenting valid reasons for the separation, such as cruelty, desertion, or neglect.
Financial Arrangements: The court may decide on financial matters, including spousal support, child support, and the division of assets during a limited divorce.
Property and Debt Division: The court may address the division of property and debts during a limited divorce proceeding. This can include determining who gets possession of the marital home, dividing financial assets, and assigning responsibility for shared debts.
Custody and Visitation: Child custody and visitation arrangements can be established during this phase, providing a framework for co-parenting.
Duration and Conversion: Limited divorces are often temporary and may serve as a precursor to an absolute divorce. In some cases, a limited divorce can be converted to an absolute divorce once certain conditions are met.
Health Insurance and Benefits: Limited divorce may impact health insurance and other benefits tied to marital status. Some jurisdictions may allow spouses to remain on the same health insurance plan during a limited divorce, while others may require separate coverage.
Grounds for Limited Divorce: Grounds for limited divorce may vary by jurisdiction, but common reasons include desertion, cruelty, or voluntary separation.
Absolute Divorce
Absolute Divorce, on the other hand, represents the final dissolution of a marriage. Unlike Limited Divorce, it allows both parties to remarry and establishes them as legally single individuals.
Read Also: How and When Can You Appeal the Outcome of a Divorce?
Key Aspects of Absolute Divorce
Here are key aspects associated with absolute divorce:
Legal Freedom: Absolute divorce grants spouses the legal freedom to remarry or enter into new relationships.
Finality: Once an absolute divorce is granted, it is typically irreversible, marking the definitive end of the marriage.
Residency Requirements: Many jurisdictions have residency requirements that dictate how long a person must live in the jurisdiction before filing for divorce. These requirements vary, so it's essential to understand and meet them before initiating the process.
Property Division: Assets and debts are typically divided between the parties according to the laws of the jurisdiction.
Child Custody and Support: The court addresses issues related to child custody, visitation rights, and child support during an absolute divorce. These decisions are made with the best interests of the children in mind.
Alimony and Support: Depending on the circumstances, the court may decide on issues related to alimony and financial support.
Grounds for Absolute Divorce: Jurisdictions have specific grounds for absolute divorce, which can include irreconcilable differences, adultery, cruelty, abandonment, or other legally recognized reasons for the dissolution of the marriage.
Name Change: In some cases, a spouse may request a name change as part of the divorce proceedings. This allows them to revert to their maiden name or choose a new name.
Post-Divorce Modification: After the divorce is finalized, either party may seek modifications to child custody, support, or alimony arrangements under certain circumstances. However, modifications typically require a significant change in circumstances.
No Requirement for Reconciliation: Unlike limited divorce, absolute divorce does not have a waiting period or requirement for reconciliation. Once the legal process is complete, the marriage is officially dissolved.
Conclusion
Limited and Absolute Divorce serve distinct purposes in the realm of marital dissolution. While limited divorce offers a legal separation without terminating the marriage, absolute divorce represents a final and irreversible end to the union.
Understanding the differences between these two forms of divorce empowers individuals to make informed decisions about their future.