The legal separation is exerted when both spouses wish to separate for a divorce. It is formalized by a judgment, but has no legal value, as can have a divorce.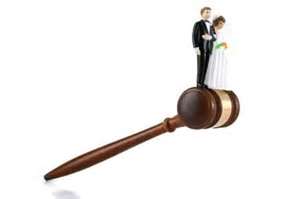 Reasons and consequences of the legal separation
When a married couple no longer wishes to live under the same roof, the legal separation allows them to live separately, while remaining married. This can be done by mutual consent or according to the will of one of the spouses.
The legal separation is made official by a judge. It must therefore be accompanied by a lawyer and to apply to a Court making the judgment. It will have the following consequences:
Both spouses will have authorization to no longer live together as marriage imposes;
Spouses must comply with certain points of marriage as loyalty or obligation of support;
The legal separation also has as a consequence the separation of the goods, as well as the divorce;
The child will be examined by the judge making judgment taking into account the well-being of children, in the same way as a divorce.
How to end the legal separation?
This situation has two issues:
Divorce: At the request of both spouses divorce may be pronounced at the end of two years of separation.
The resumption of marital life: If both spouses want to resume conjugal life and thus live again under the same roof, they must make a statement from an officer of civil status which will be the resumption of the marriage.