Do you have a valid last will and testament in place? More than half of adults in the UK don't! The most common reasons for not having a valid will are "I'm too young", "I don't own any property" and "it is expensive".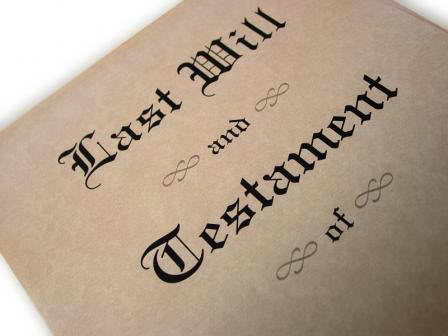 In some cases, the first two excuses are valid, but it needn't be expensive to make a will: Make a Will Online are considerably cheaper than visiting a solicitor, while offering a high level of protection through insurance and an expert checking service.
There are some moments in your life when it is important to make a will or replace an existing will:
When you buy a property. Buying a house or apartment is the largest single investment that most people make during their lifetimes. As you are likely to spend much of your adult life paying for the property, it is very important that you plan for all circumstances. Allocating bricks and mortar property to the people who are most important to you, for example children, means that you can rest assured.
When you move house. As your will should specify the address of any property you own, it is important to update or rewrite your will when you move house.
When you get married or separated/divorced. According to the laws of intestacy, your legal spouse is the first in line to inherit your possessions if you die without a valid last will and testament. On the day of your marriage, you may (or may not) consider that the perfect arrangement (if you don't, by the way, making a will ensures that your real wishes will be fulfilled). Should the marriage not work out, your spouse remains first in line to inherit until the Decree Absolute is issued! Again, making or updating your will ensures that your property will be administered according to your wishes.
When you have children. Whenever you have a child, it is important that you update your will in order to reflect your new circumstances.
If anyone mentioned in an existing will should die before you. A professional will writing service should give you the option of specifying alternative arrangements in the event that anyone mentioned as a beneficiary in your will should die before you. However, if many people mentioned as beneficiaries in your will die before you, it makes sense to draft a new document naming new beneficiaries. The same is true of executors (these are the people with responsibility for managing and distributing your estate in the event of your death).
Remember that updating a last will and testament is not simply a matter of putting a line through existing text and writing your new wishes; it is strongly recommended that you reconsider the entire document. Anything that has not been witnessed by valid witnesses is liable to be challenged in court and the gifts are likely to fail. Making a will online is a cheap and effective way to ensure that your last will and testament accurately reflects your wishes. In turn, this means that the people who really matter to you will be protected should anything happen to you.