Transferring a deed to a family member is a relatively easy process, but you still need to know the proper steps. If you don't follow the procedure correctly, then the deed might not get transferred. That can lead to unnecessary legal and financial complications.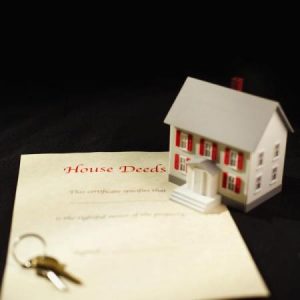 Step 1: Talk to a Lawyer to Learn the Specifics
Even though deed transfers usually happen without incident, it always makes sense to talk to a transactional lawyer before you begin the process. Cases can vary depending on why you want to transfer the property, how much the property is worth, and whether there is a lien on the property. Getting advice from a lawyer will help you avoid unexpected problems.
Step 2: Choose the Appropriate Title Transfer
There are four types of property title transfers:
Special Warranty Deeds
Quitclaim Deeds
Bargain and Sale Deeds
General Warranty Deeds
You will choose a transfer depending on any guarantees that you offer. This is often the most confusing step. A good lawyer will help you decide which option matches your needs best.
Step 3: Meet With Your Family Member
You need to make sure that everyone involved in the deed transfer understands the situation. You can do this by arranging a meeting with your family members and your lawyer. This gives everyone a chance to ask questions and look over the relevant documents.
Once both parties understand the deed transfer, you will sign documents that gives the other person ownership of your property. You or your lawyer should arrange to have a notary public present when signing the documents. The notary public needs to authorize the transfer to make it legal.
In some cases, you might also need one or two witnesses to sign the documents.
Step 4: Make Copies of Everything
Make copies of the documents and put them in a safe place. Things don't always go as planned. If the paperwork gets lost, then you will need a copy to expedite the transfer. Without copies, you don't have any proof that the property changed hands.
Step 5: Make Sure the Transfer Happens
Deed transfers don't happen automatically. After you sign the paperwork, it gets filed with your county's deed registry office. The amount of time it takes to transfer the deed depends on how efficient your local deed registry office works. Contact the office or courthouse after a few days to make sure the paperwork has been processed. Hopefully they will update their records in less than a week.
If you find that something has gone wrong (either the paperwork has gotten stalled or someone finds reason to reject it), then you will need to talk to your lawyer about finding a solution. This doesn't happen often, but it's not unheard of. Having a knowledgeable lawyer on your side can make a nightmare situation disappear.
Have you ever transferred a deed to a family member or other person? Did you feel that the process was difficult, or did everything go smoothly for you?