Although as employers we make every effort to ensure that we provide a safe environment for our employees, unfortunately accidents can happen. Whether or not an accident is unavoidable or was the fault of your company, the way you react afterwards is crucial to supporting your injured employee and ensuring that the rest of your staff feel safe in the workplace. Here are just a few of the things you should consider: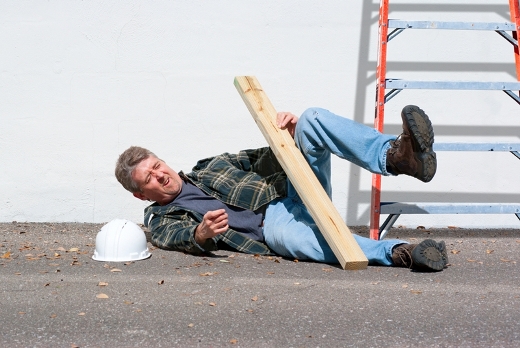 Know the Law
When it comes to reacting to an employer's serious injury, knowledge of your legal requirements as an employer is vital. Always make sure that your insurance is up-to-date and will be able to cover any claims in the event of an accident. It is also worth making sure you know the rules and regulations surrounding the reporting of any workplace injuries. While any and all accidents should be recorded in your own accident book, certain injuries also need to be reported to the Health and Safety Executive via their RIDDOR process so make sure to find out if this applies to you and your employee.
Deal with Personal Injury Claims
As with any injury that happens at work, your staff member will be entitled to file a personal injury claim. Many employees feel uncomfortable about doing so, out of fear of damaging their company, fear of losing their job, or fear of how they will be treated upon their return. As an employer it is up to you to make this process as stress-free as possible for your employee (assuming that their claim is legitimate, of course). Provide any insurance details requested immediately and ensure that the injured employee is made to feel welcome as soon as they are able to return. If you're worried about the personal injury claims process, it can also be a good idea to seek the help of a serious injury specialist like First4SeriousInjury to ensure that both yourself and your employee are handling everything correctly.
Provide Support Throughout
Similarly, it is important to the well-being of both your injured employee and the rest of your staff that you provide the necessary support from the time of the accident itself to the time your employee returns to work and beyond. When a staff member is injured at work, it can harm morale in the company but if your team sees that the injured employee is being properly supported and cared for their confidence should be restored.
Recognize Failings
A huge part of restoring confidence also lies within making any necessary changes to your workplace to prevent a similar accident happening again. Whether it ultimately turns out that the accident was the company's responsibility or not, making these changes part of your reaction to a serious injury will show your employees that you are dedicated to giving them a safer workplace – as well as avoiding the need for further claims in the future.