If a marriage relationship ends in divorce, the children's lives changed forever. These changes often cause the children to suffer severe emotional stress, fear, confusion and resentment. And among the most painful results of a divorce is the termination or interruption of the valuable relationship with grandparents.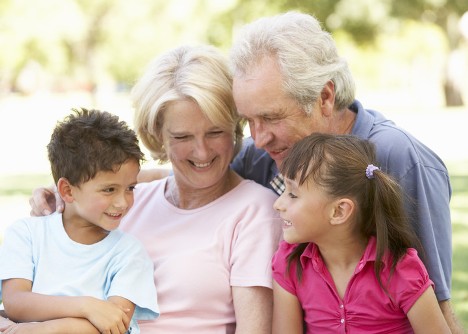 In USA, a court can grant right to reasonable visitation to the grandfather of a child, if the Court decides that such visits are in the best interest of the child. If both parents of the child agree that there should be granted visitation rights to a grandparent, the court may deny the request unless the grandfather showing that the visit, even over the objection of parents, in the best interest for the child.
The grandparents who ask visitation must file a petition and show that they have a pre-existing relationship with the grandchild, which has created a sentimental attachment and that the continuation of such relationship is in the best interest of the child.
The grandfather visits will not be granted if the child's parents are married unless:
The parents are separated and living apart permanently or indefinitely
The whereabouts of one of the parents has been unknown to the other parent for more than 30 days
A parent meets the grandfather in requesting that the Court approve the visit
The child is not living with their parents
The child has been adopted by a stepparent.
The Court can assign proportionately among parents the percentage of time the grandfather's visit to determine the amount of child support that must be paid. The court may order a parent or grandparent will pay the other costs of the visit including transportation, medical costs, child care, and other needs.
Every state has laws for grandparent visitation rights but conditions vary greatly. The national trend is to allow grandparents to visit their grandchildren when parents never married, divorced or when a parent dies.