A dismissal may seem reasonable and if you have the belief that it is unfair you can turn against your employer in order to obtain compensation for the damage caused. What are the steps to take and what will you get a decision in your favor?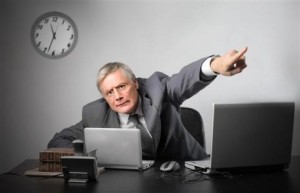 Employer to dismiss an employee must follow a strict procedure, whatever the reason given for the dismissal: it must inform the employee in an interview during which he explained the reasons for the dismissal, the employee has the option of defend themselves. Thereafter, if the employer is not convinced of the arguments presented by the employee, he shall send a registered letter informing him of his dismissal.
These steps must be followed: in the opposite case, the employee is free to bring a claim because the dismissal has not been done properly and it will be declared void. The employee will continue to perform well in the company.
In case of dispute, the employee must first send to the employer a letter informing him of the abusive nature of his dismissal: it must provide all possible evidence to convince his employer.
Moreover, if these steps prove unsuccessful, the dismissed employee who believes that his dismissal carries an improper reason or unjustified had given the opportunity to enter the industrial tribunal.
For his entry he must complete a form available from the office of the Board or by sending an email containing all necessary information relating to the dismissal and the identity of the employee and the employer to the same office.
At the conclusion of this judgment, a decision will be made to the employee. If it is in his favor he will be seeking damages and interest to be reinstated in his position within the company. If it is negative the employee has the option to appeal the decision.