After a long conflict and duly adverse living conditions for the child alternating custody is always the best choice for the best interests of the child (even if it is the least bad of the alternatives).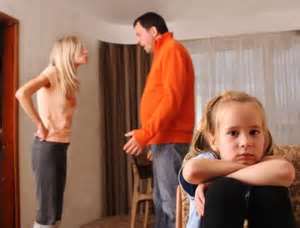 The continuous alternate residence to make progress and to debate; however all specialists and lawyers focus on preparations and measures to be taken so that the child will acclimate to his new life.
Take into account the emotional and the age of the child:
Alternating custody has become difficult for the children who must regularly live in two different places of life even if the emotional balance is a benefit for the child to share the daily life of each parent.
This alternation drastically brings to visible consequences.
– Common disorders: which are related to the discontinuity of the places of life and figures of attachments (sleep disorder, aggressiveness…)
– The upheaval and the existential angst: caused by the loss of their family unit of origin (a permanent sense of insecurity)
Age: several experts recommend avoiding this formula before the age of 6-7 years others advise against it before 2-3 years.
Geographic proximity:
Where the parents involve their child in a major conflict, the child must adapt surface to two opposite worlds: go to a parent, is to lose the other.
Consequently, the geographical proximity of the parents is a crucial condition because the child needs to be able to fall under groups of membership; (to easily be able to go to school or to continue his activities), indeed, it is necessary that the child keeps all these reference marks.
Educational consistency and organization of life:
After separation educational principles are often at the heart of the conflict despite the differences of the values the important thing is to preserve the parental bond.
The parents are trying to agree on the educational outline and do survive the father-mother couple in the head and the heart of the child. So parents should set up a proper organization of life. (Avoid the frequent moves)
Sharing of family benefits:
Some parents wish to share family allowances in case of alternating custody, but in general, this application is done with the family allowance Fund.
The task of the alternating custody lawyers:
In case of alternating residence, the role of counsel is to bring separated parents to think about the practical implications of their choices.