Hiring a lawyer for immigration representation is an important matter. The first issue to consider is whether you really need one. Some immigration matters can be relatively straightforward. However, it is often useful to hire an immigration attorney, for three reasons in particular: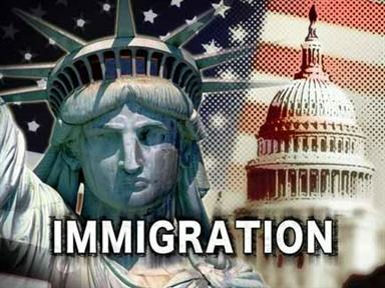 Immigration law is one of the most complicated areas of law in the U.S.
U.S. immigration law is constantly changing, making it a challenge to keep up, even for many attorneys.
Immigration attorneys can help make sure that application goes through the immigration bureaucracy in a smooth and timely manner.
If you make the decision to hire an immigration attorney, there are a number of ways to find the right one. The best approach is to be smart about the process and do the appropriate research. Here are some questions to ask your potential immigration attorney:
Are you a member of the AILA?
The American Immigration Lawyers Association (AILA) is a national voluntary bar association of over 12,000 attorneys and law professors who practice and teach immigration law. Member attorneys represent U.S. families seeking permanent residence for close relatives, as well as U.S. businesses recruiting talent from around the globe. They are specialists who stay up to date on U.S. immigration laws.
How long have you been practicing immigration law?
When it comes to law and handling challenging cases, there is no substitute for experience. It's vital that your attorney not only has knowledge of the law but that they also have an understanding of the process. You want to know how much experience the immigration attorney has with your particular kind of case.
How much personal attention will my case get?
When dealing with immigration cases an acute attention to detail is required. An attorney with a high practical knowledge of your file is going to be better at finding solutions in case things don't go smoothly, than one who is simply reviewing a file prepared by a paralegal. The support staff is also critical. Inquire about any paralegals, investigators, or researchers that will be assisting with your case. It's good to at least know who they are and understand their roles.
How will we maintain communication?
Ask if the attorney prefers to talk by phone, via e-mail, text messages, or overnight mail. Many lawyers still do most of the work using traditional mail. If you find this unsuitable for you, seek other arrangements or find another lawyer. Before you leave the office make sure to get all the contact information you will need. In the event that you're overseas, be sure to consider the difference in time when you're calling or sending a text message.
Some immigration legal work can be difficult and complicated. This is why it is important to the get the right attorney and have the right amount of preparation, monitoring, and follow-through. Effective representation of clients before U.S. Immigration Services requires experience, skill, perseverance, and creativity. Decisions on your case can greatly impact your future.