From exciting courtroom TV dramas to Hollywood scandals smeared across the covers of glossy tabloids, divorce is typically depicted as a sensational affair involving hurled accusations, shattered reputations, and salacious revelations. Thrilling, right? What the entertainment media doesn't often cover is just how many cases are actually settled out-of-court, involving collaborative family law, mediation, and arbitration. Not quite as exciting, but certainly less antagonizing, costly, and exhausting.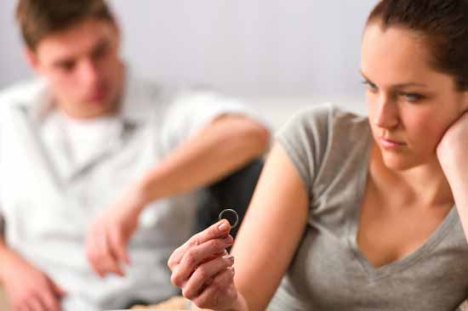 Today, an increasing number of law firms are advocating for Alternative Dispute Resolution (ADR), which is used to arbitrate and settle divorce and custody issues before they ever reach the courtroom. This saves the clients time, money, emotional turmoil, and lasting damages. If you still have a salvageable relationship with your spouse (or if you want to re-establish respect and trust), or if you have children who are dependent upon you, there are certainly options you can explore before going to court.
With ADR, participants agree to treat one another with respect, agreeing to stay honest in an open and communicative environment. The usual adversarial nature of the courtroom is replaced by one of mutual agreement and patience. Conversations are mediated by a lawyer with essential experience in ADR — someone with extensive training in negotiation and conflict resolution. In addition to saving time and money and relationships, couples involved often retain more agency in the ADR process than if their case went before a judge, allowing them to customize and tailor all decisions to their particular wishes.
For most cases involving marital dissolution, ADR and its associated forms of mediation should be the first choice and most reasonable option. It is appropriate for all legal aspects of divorce and separation—child custody and access, spousal support, cohabitation and living arrangements, and property division. ADR also affirms that the needs of any children involved are given top priority. However, in cases of domestic violence or other forms of mental or emotional abuse, when the preservation of assets is at stake, or (especially) when children are in any form of jeopardy, a court intervention may be impossible to avoid. Remember, too, that there are strict laws in place covering abuse — that if you or your children are the victims of domestic violence, threats, or manipulation, you don't have to wait for a mediated solution.
If you are heading toward a trial separation, divorce, or both, it's always smart to consult a firm that has experience dealing with family law in all its incarnations—in particular, to get a sense of how a large law firm deals with divorce, custody, property division, and mediation. You want to thoroughly understand your rights and responsibilities under law, and a compassionate and professional family lawyer can help you grasp just where you stand and provide vital legal counsel during those turbulent times. Not all divorces have to end in a dramatic and expensive showdown in court. Make sure that your lawyer has your best interests at heart and has experience in Alternative Dispute Resolution practices to alleviate the greatest and most damaging stresses related to divorce.