A complaint is a verbal or written statement, by communicating to the competent authorities any facts that may be establishing a criminal offense may be terminated at any police station in the Civil Guard, to the prosecutor and before the Court Instruction or the Magistrates Court. We'll see what happens after a complaint.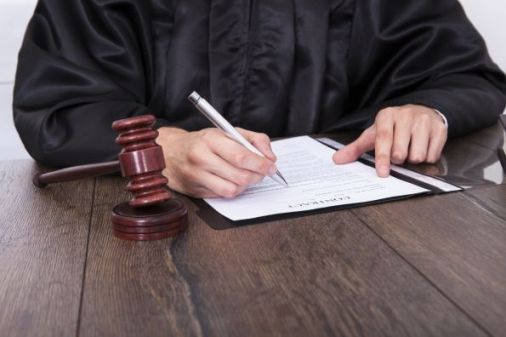 Procedure after a complaint
Complaints to the police or Civil Guard
The reports that are submitted to a police station or in a barracks of the Civil Guard will lead to a preliminary investigation by the authorities, to check the facts, provide the testimony of witnesses or any other necessary steps.
Complaints filed to the Prosecutor
The procedure after filing this complaint, will lead to the public prosecutor perform certain checks or that this is the task given to the police, to undertake an initial investigation on the allegations. If the prosecutor believes there is evidence of criminal offense, he shall forward all documentation to the competent court.
Complaints filed in the magistrate's court
All complaints were finally referred to the magistrate's court, at this point will be the judge who examine their contents and decide what action should be carried out and may agree several possibilities for action after filing the complaint:
It will be filed if it considers that the facts alleged are not constituting criminal offences

.

Provisional proceedings, when the facts alleged constitute a criminal offence, but has been able to identify or locate the person in charge.
Transfer the file: the court of the territory where the facts alleged, if it is different from the Court that received the complaint, to the juvenile court, if those responsible were minor have occurred or to the military court, when done outside their competition.
Criminal procedure shall be followed, depending on the severity and characteristics of the act reported, if it considers that this is initially establishing a criminal offense and is attributed to one or more persons.
Criminal prosecution of the complaint
In the criminal proceedings if the facts are of greater gravity, the trial was held in the Provincial Court.
Depending on the nature and characteristics of the facts in the provincial courts, they can follow three different procedures:
1. Standard procedure for offense
It is the process that is followed for serious crimes punishable by imprisonment for a period exceeding nine years.
2. Simplified procedure
It is intended for serious and less serious crimes, the prison sentence range between five and nine years.
3. Proceedings before the Court of Jury
It is a reserved procedure for certain types of crimes, whose criterion that distinguishes it is not only the severity of the penalty to impose, such as murders, threats, burglary, forest fires, influence peddling, or crimes committed by Public officials to name a few.
Other less serious procedures
If the facts are less serious, and the penalties imposed do not exceed imprisonment, the trial will be resolved in the Criminal Court.