Hiring or entering a nightclub, because of origin, gender or disability … discrimination are numerous. According to each alleged victim must enter the appropriate court. Here are the keys to see more clearly.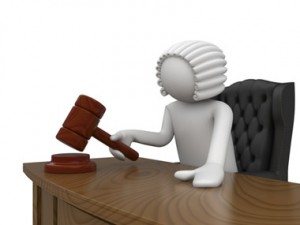 When does we speak about discrimination?
Discrimination is unequal treatment based on sex, origin, disability or political beliefs. It can be experienced in areas such as employment, education, housing and access to goods and services.
Discrimination: which court to choose?
To defend themselves against discrimination, it is appropriate to choose the jurisdiction based on the defendant (individual, employer, government …). The court will:
Criminal when one feels a victim of crime. Must file a complaint to the police, with the prosecutor to elicit an investigation or lodge a complaint with institution of civil action proceedings in front of the investigating judge of the higher level court. Or make a direct summons in front of the criminal court;
Civil, when he opposes two individuals. You must assign the district court when the amount in dispute is less than €10,000, or assign the High Court if it is greater than €10,000. If he knows a dispute with his employer, the victim must enter the industrial tribunal;
Administrative feel discriminated against when the service user or public official. Unions officials can also enter for which undermines their collective interests. They must send a request to the tribunal on plain paper.
Discrimination: a real difficulty to prove fault
Enter a civil court is better than a criminal court enter because it is for the defendant to prove that it did not discriminate and not the victim to bring proof of discrimination.
It is difficult to prove the offense, the offender committing rarely express the awkwardness of the discriminatory grounds witnessed.
Discrimination: ask for help
Anyone considering discriminated may apply to the High Authority against Discrimination and for Equality, which owns local correspondents to meet the needs of the population in the region. After investigation, it decides whether to pursue a case before the prosecutor. It can also be heard by the court seized of the case.