A hit and run accident occurs when a party fails to stop following a road collision and instead leaves the scene without exchanging the necessary driver or insurance information. The accident can involve parked vehicles, moving vehicles, or personal property.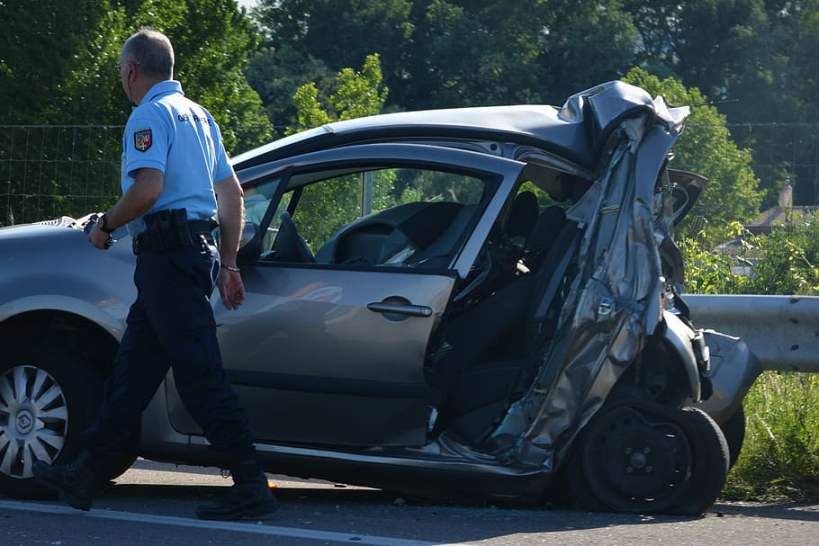 A hit and run accident can leave a devastating impact, depending on the extent or severity of the situation, on your physical, emotional, and financial wellbeing. These types of car accidents are worse because the other driver, usually the at-fault party, is not willing to take responsibility for his or her actions.
In such cases, therefore, it is best to hire a hit and run lawyer to help you move things forward and find out your options for recovering your damages.
This post discusses the steps you can take after you are involved in a hit and run accident.
Call 911
Anytime an accident happens, it's best to call and report it to the police and other first responders, whether you are directly involved or not. In a hit and run accident, first responders will help you get the help you need at the scene. You may not be at your best – you'll be upset, confused, disoriented, and possibly in pain. Still, try and remain calm and keep a clear head.
The police will draft an accident report that you should get a copy of because it can help you out when trying to recover damages later from your insurer.
Seek medical Treatment following Your Hit and Run Accident
If you got injured during the accident, you should seek medical treatment immediately – especially if your injuries are severe. Even if you feel you were mildly hurt, it is still advisable to get a quick check-up on the scene to rule out any adverse effects later.
After your medical check-up or treatment, ensure that you also get a thorough record of all the treatment administered to you plus the associated costs. Additionally, ensure that report your injuries and the medical treatment you received to your insurance agent.
Gather Evidence and Talk to Witnesses about the Car Accident
After calling first responders, try and gather as much information from the scene as you possibly can. Take photos of your damaged vehicle or any other personal property. Try not to move your car until the police arrive.
Because you may be in shock or may get post-traumatic stress symptoms later, try and note down everything you can remember in a notebook, or your phone. The police will ask you questions like what you can remember about the accident, the make and model of the other vehicle, a description of the driver, license plate numbers, how the accident happened, and more.
You can also try and talk to witnesses on the scene and convince them to wait for the police and report what they saw or heard.
Never understate your injuries or the damages to your vehicle and property in your statement to the police. A complete account of the details will also come in handy when you talk to your insurance agent, whereby a consistent and honest story will help your credibility.
Call Your Insurance Agent
After talking to the police and receiving medical treatment, call your insurance agent to inform them of the accident. If you purchased either uninsured or underinsured motorist coverage under your policy, you could recover damages for the accident.
Call Your Attorney
In a situation where you or the police cannot locate the other driver in your accident, the responsibility of covering your full damages will fall either on you or your insurer. In such cases, your insurance agent may not always have your back because their primary motive is to avoid the insurer having to cover the resultant financial burden.
They will put everything you say on the record, and it could potentially impact your ability to collect damages. Therefore, if you are involved in a car accident such as a hit and run, it is essential to contact an attorney immediately. They can help you answer medical care questions, gather relevant evidence, negotiate with your insurer, track down the other driver, and explore other recovery options.
You may also need your hit and run attorney to do the heavy lifting, especially when it comes to negotiating with your insurance company in case you are physically or emotionally unable to do it.
If you do find the other driver, they will face both criminal charges and civil penalties from your accident. Here, your lawyer is your best option for receiving compensation for your damages (such as medical bills, lost wages, pain and suffering, lost future earning capacity, etc.).
After your hit and run accident, do not leave your damages recovery options up to chance or try to tackle the process alone. Contact an experienced hit and run lawyer from Summit Defense today for a free consultation at your convenience.