The banner of human rights covers a lot of issues all over the world, and there are countless non-profit and non-governmental organizations working to promote human rights, raise awareness about human rights injustices, and fight for people who have been victims of things like wrongful imprisonment or slavery.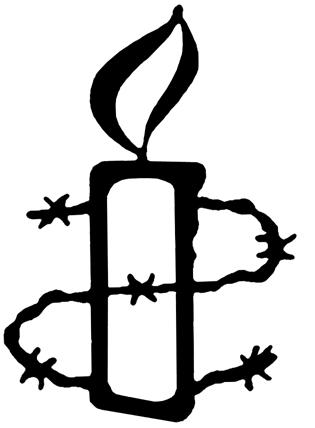 If you want to know more about human rights, keep up to date on current issues, or get involved and help with causes, then some of the organizations that you might want to contact or join include:
Amnesty International
Amnesty International was founded in London in the early 1960s in response to growing awareness about forgotten wrongfully imprisoned people overseas. It now has a global presence and over 3 million members, and is a household name. It was awarded the Nobel Peace Prize for its work to end torture in 1977, and in 1978 this was followed by the UN's Prize in the Field of Human Rights. Amnesty does lots of different things, from raising awareness and mobilizing public opinion against human rights atrocities, through to lobbying and research. The current secretary general of Amnesty is Shalil Shetty, and the global headquarters are still in London where the organization was formed.
Avocats Sans Frontieres
Avocats Sans Frontieres, sometimes known by their Dutch name, Advocaten Zonder Grenzen, is the legal equivalent of the well-known medical organization Medicins Sans Frontieres. Founded in 1992 in Belgium and based out of Brussels, their MD is Francesca Boniotti and the chairman of the board is Hafida Talhaoui. The organization has a global outreach and membership, and more than 130 staff around the world provides legal aid and assistance to those who have been subject to human rights violations, for example people who have been imprisoned for their views.
Human Rights Watch
Originally called Helsinki Watch, as they were founded as a watchdog organization to monitor the Soviet Union's compliance with the Helsinki Convention, Human Rights Watch now concerns itself with what it considers to be human rights violations all over the world. These include things like discrimination on the basis of race or sexuality, and things like freedom of speech and freedom of the press. Based in the Empire State Building in New York, and with offices all over the world, the organization's Executive Director is Kenneth Roth, and it has a number of high profile board members from the financial sector.
International Federation for Human Rights (IFHR)
The IFHR is the oldest extant human rights organization, founded in 1922 in Paris, France, where it is still headquartered today. They work to defend human rights in all capacities around the globe, including assisting those in need and raising public understanding of human rights cases. They also provide training, do lobbying work, carry out research and liaise with governmental organizations. The president of the organization since 2007 has been Souhayr Belhassen.
If you are looking to find out more about current human rights issues and what you can do, these are all good organizations to look to.