Once completed and shared lots of assets allocated to each heir, there may still be challenges related to sharing. These may affect only certain parts or the entire share.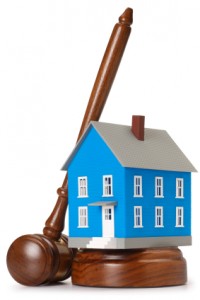 Restore equal distribution between heirs
Each heir must receive an amount corresponding to its rights to the succession. But if, after having enclosed the division, one realizes of an inequality in attributions, it is possible to restore equality without questioning sharing.
Action in warranty
The heirs are mutually guaranteed. This means that if one of them finds himself ousted from a well, it may request the other to compensate. The objective is to distribute between all sharers loss resulting from the foreclosure.
Good to know: compensation is performed on an accruals as copartners have themselves received in succession. The amount is based on the value of the property at the time of eviction and not its value at the time of sharing.
A joint heir can act as collateral against other coparceners:
If he finds himself ousted from one of the property received in the lot by the true owner of the property. Example: coheir not receives any of the property included in his lot because in reality the deceased was not the owner;
If claim is an action brought against it by a third person claiming ownership of the thing. Example: a room belonging to a third party was erroneously included in the distribution; the true owner may seek to recover.
But the guarantee may be invoked:
If the eviction is due to a lack of co-heir;
If the act of division excludes this warranty.
Action in addition to hand
Within 2 years after sharing, a coheir invoke a lesion (injury resulting from the difference between the value of prizes awarded) if the lot is less than it has received more than 1/4 that to which he was entitled. He then claimed the other heirs an additional part to restore the balance.
Good to know: The lesion is evaluated at the time of partition.
Cancellation of shares
Sharing may be canceled:
Defect: when the sharing was done amicably when it should be legal;
Inability of a party;
Vice of consent due to fraud (scam designed to trick one of the parties to obtain consent), violence (done to inspire such fear that the victim's consent) or error (inaccurate assessment of an element of the act).
Sharing can also be canceled if one of the heirs has been forgotten during the operation. However, the sharing can be maintained if the heir agrees to receive its share in kind or in value, and waives apply for cancellation.
Good to know: To determine what goods have been sharing must be revalued at the date closest to the settlement.
At the request of one of the heirs, the court may order additional or amending sharing (especially in case of lack of consent).