At home or at work: are you bothered by noise? Know that you have rights to that subject, and that the law provides strict regulations on the type and the amount of tolerable noise for the neighborhood.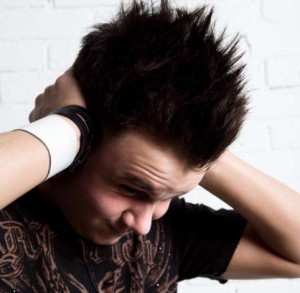 Even though often disputes noise can settle amicably, sometimes this is not the case. Find out what is provided in the Civil Code, the Criminal Code and the Labor Code in case of persistent noise pollution.
Laws on noise
Civil law and criminal law both give the possibility to reduce or even stop the repetitive noise emitted by the neighborhood.
Make sure that the noises that bother you are really persistent and annoying. Engage of continuation only if these criteria are checked, otherwise you could be yourself condemned to damages if the procedure is considered to be abusive.
Action against noise
Try in all cases to settle the dispute amicably. In order to prove your steps, think to send a registered letter (that you have previously copied) to the author of the noise.
If there is no change, two solutions are available to you. You can initiate civil proceedings before the district court in your home for disturbance. You can also file a complaint against the author noises that bother you.
Before beginning a lawsuit in case of failure of a settlement agreement concerning a disturbance at night or persistent noise, you can call the police to establish that an observation.
Sounds considered noise
Many types of sounds can be considered as noise:
Screaming, falling objects, stereo or TV volume too high, musical instruments, … provided that the noise is persistent and regular;
Barking animals can also be considered as noise. To stop this disorder, please contact the town hall of your home or the police which you depend.
In contrast, crying children, opening and closing doors, unloading package at delivery, etc. can not be considered as noise.
Night noise
The noises at night by neighbors are a bit special: they are considered to be noise at night.
You can ask the police to move even if it is the first time. Notify however at least once before the authors of noise at night.
It should be noted that more and more municipalities now have night watchmen responsible for resolving such disputes amicably. Also, if you do not want to immediately call the police not to engage permanently relations with your neighbors, consider making use of them.
Noise at work
The law imposes a limit noise exposure set to 87 dB for 8 hours (with or without individual acoustic protection). The perceived noise in the office or open space may come within the scope of this law.