The advantages offered by a franchise make this business system become a great investment opportunity to take into account. When setting up a franchise, it is convenient to consider a series of legal aspects and other types of issues, which we will indicate in the next few lines.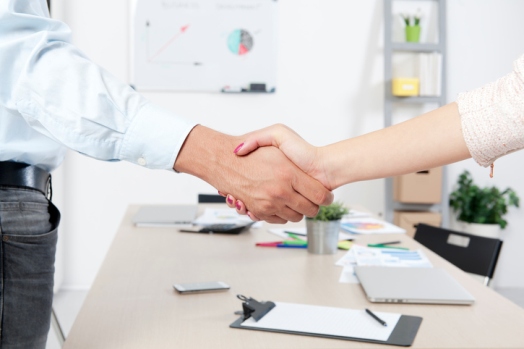 This type of business managed by a specific group of professionals, but whose brand and supervision belong to another larger national or international company has become a very profitable business model.
However, the implementation and management of franchises involves a number of challenges. Among other things, you have to choose a suitable place, carry out hiring and management like any other society and, it is also true, that for some entrepreneurs loss of control can be a terrible threat to the independence of the franchisee.
Keys to setting up a franchise
One of the first things to consider is that there will always be an initial charge. When it is determined that capital accounts for your business can start looking for opportunities for your own budget margin.
In order to obtain as much information as possible, it is imperative that you contact the franchisor and other franchisees. In this way, you will know the real operation of a franchise.
In addition to determining the qualities, investment and capabilities to set up a franchise, it is imperative to know the sector to which we are going to dedicate. Do not forget that the strength and reputation of a franchise becomes a valuable guarantee of success. It would not be insignificant to find out about the various brands that in the initial phase are managing to contribute quotas of innovation, invention, originality, improvement and improvement with results that are really extraordinary.
Knowing your customers, suppliers and your competition will help you become more competitive. That is why it is essential to listen to your environment, to strengthen the relationship with your suppliers, to study your strategy to the millimeter and to offer customers what they really need.
It is always useful to have professional advice from consultants specializing in a franchise. They will give you an objective assessment that will help you to make the most appropriate choice. Dedicate all the time that is necessary to corroborate what they transmit to you.
One of the first types of franchise in which are usually thought is in the restaurants. However, in the area of entertainment and early childhood education, where educational centers or entertainment settings are included, as well as home care, fitness or beauty and spa centers are also other modalities.
Legal aspects to set up a franchise
As indicated above, you should keep in mind what kind of laws affect the development of your own sector. According to the latter, in addition to considering the specific legislation of your business, it is also advisable to keep in mind Royal Decree 201/2010, which regulates all commercial development under a franchise system and the data communication itself to the register of franchisors.
More specifically, article 1 of this Royal Decree establishes that the right to exploit the franchise implies the communication by the franchisor to the franchisee of a technical know-how or know-how, which must be specific, substantial and unique. "Along with all this, the entrepreneur will obtain a commercial, technical assistance or both during the validity of the agreement".
It should not be forgotten that at all times, the franchise will monitor that it is complying with its policy, even having the right to establish this same supervision in the contract. Likewise, when signing the contract is established information of interest, by means of which it is necessary to check what legal relationship you will have with the signing of said contract. In this sense, you have to consider points such as the granting of a manufacturing license, the transfer of technology, the assignment of use of a commercial sign or label, or even the assignment of a registered trademark to use in a certain area.
As for the obligations after signing the contract, you must know that you must communicate your data to the registry of the Autonomous Community in the event that requires it. In the event that said Community does not require it, you must communicate your data to the register of franchisors of the Ministry of Industry, Tourism and Commerce. The data that you should provide are, for example, the name or business name of the company, the relation of the intellectual or industrial property rights established in the contract that you have formalized. When you communicate your data, you will be granted what is known as a registry identifier or any other accrediting certification.