If you've suffered an injury that wasn't your fault over the last few months, you'll need to make sure the correct procedures are followed. The last thing you want is for your compensation claim to go down the toilet because you forgot to obtain evidence. With that in mind, it's important that you always file accident reports and take photographs of any injuries sustained. That way, the guilty party will have trouble passing the blame to anyone else. At the end of the day, you deserve some financial compensation for the trauma caused.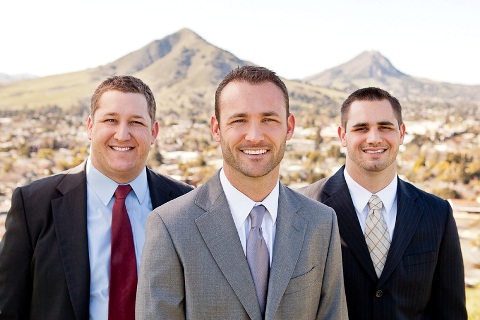 Once you've obtained all the evidence, it will be time to start looking for a good lawyer. There are many reasons hiring a personal injury lawyer could work in your benefit. It is very difficult to get the payment of which you are entitled any other way. How you go about selecting your chosen professional will determine the level of service you receive.
Look for online reviews
Firstly, you'll want to spend some time reading through reviews online for all the personal injury lawyers in your area. Even top end professionals publish information about their latest successful cases. So, it shouldn't be too difficult to narrow your search. There are plenty of review sites you could check if lawyers in your local area have a lack of testimonials. Just make sure you read through everything carefully and consider your options.
Ask your friends and family
So many people suffer injuries at the hands of other people these days that you are sure to know someone who's been in this position before. When you're looking to find a suitable lawyer, it might be worth asking your friends, family, and associates for advice. You never know; one of them might have the perfect contact for you. Mainly though, we think you should do that to help highlight any unsuitable professionals. The people who speak to might have had a bad experience when using a specific lawyer in your area.
Arrange consultations
Presuming you've managed to filter out the unsuitable lawyers, you should now have a short-list of people you can contact. Get in touch with all of them and arrange some consultations. Most lawyers won't charge for the first hour, and so this isn't going to cost you a penny. It should be obvious which professional is for you after speaking with a few of them. You just need someone who appears to be on the same page as you. Someone who is willing to go for the highest amount of compensation possible. When all's said and done, you are entitled to it. So, you might as well seek as much as is appropriate.
You should now have all the knowledge needed to select the perfect personal injury lawyer. We hope you will take your time and wait until you meet someone suitable. These cases can take a long time to go through the courts, and so there is no need to rush things. You'll get all the money you deserve eventually.
Image source: Flickr