Many times we got photos to our social networks or shared by Whatssap regardless of the consequences. We grant blind trust to those to whom we show them that sometimes it is not deserved. Every day we see cases of girls, because it is almost always girls, who made the mistake to take a picture or risque video and entrust it to someone who later betrayed them. And once the damage is done, what can we do if we see our photo hanging on internet?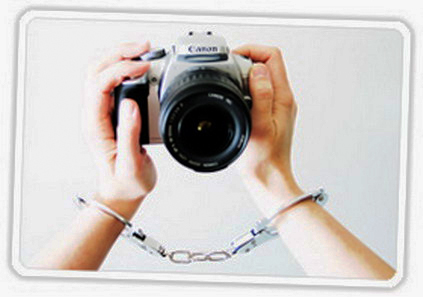 How to claim my rights for stolen photo on the Internet?
The first option is to try to locate the domain owner and ask him to remove our image. If he refuses to do so, the best we can do is going to the police and file a complaint.
Sometimes it happens that it is not a sexual picture but suddenly you enter a website and there you are. In these cases, the law dictates that if your image is in a photograph taken in a public place little or nothing you can do. Neither have many options those personalities who, for one reason or another, have a public projection and they are photographed in a public act or place. If our face was pixelated there would be nothing to report but, if the affected person has any clear body identification such as a tattoo and, through them, could become recognized, then we could go to the police.
If, indeed, the photograph published without our consent violates rights, in some way the penalties that can be brought to the publisher can be from a cessation in publication to economic fines. If in the image we were turning out to be naked, we could be talking about a crime of divulging secrets, which may involve prison sentences of between two and five years.
The real drama is that, once the photo has been uploaded on the Internet, it is practically impossible to remove it altogether, since these can go from person to person and from one web page to another.
This type of problems turns out to be aggravated when they are in the middle one or more minors. If it is already affects an adult, not a teenager. And if we have an inaccurate legislation, the issue is further complicated. We must be aware of which photos to share and if by chance we find a website where to use our image, either because we have shared or because they have done it whilst we doing topless on the beach, we will try to contact the owner of the domain. If the petition does not prosper we should not hesitate to go to the police and report the situation in which we find ourselves.