After US citizenship, the second most popular immigration lawyer request is assistance with US green cards. There are various different ways by which you could be entitled to a green card. Below you can study our review of such possibilities. The chief green card groups are family-based green cards, green cards for special immigrants, employment-based green cards, the green card lottery, and humanitarian-based green cards.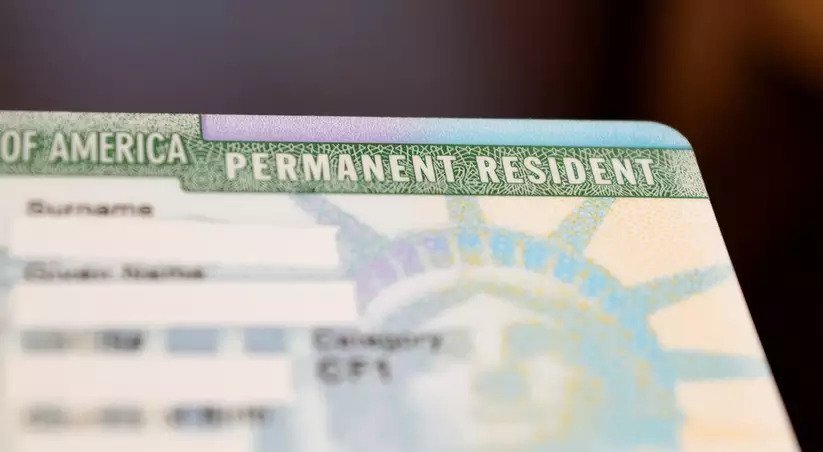 Green Cards Through Family
The most widespread US green card of all is the green card through family option. The family dependent green card option is divided into two categories. The 1st class is related to immediate relatives of citizens of the United States. The second category is family preference.
Spouses, parents and children fall into the 1st family based category. And from these 3 selections, adults applying for spouses are by far the more common. To acquire a US green card by way of marriage, the USA citizen applies for their spouse to receive an immigrant visa. After they have an immigrant visa, then they will register as a permanent resident. This procedure is accomplished after lots of form filling and providing a lot of supplementary details. One aspect that you should consider is the immigration status of your spouse. Marrying an illegal alien has special problems of its own.
Children fall under this category as well, and it can be a biological child, a child who has been adopted, or a stepchild. As well as children, family based US green cards for parents can be filed by kids who are already US citizens and who are at least 21 years old. The crucial thing about immigration through relatives is that you never have to wait at all an immigrant visa.
Family preference immigration relates to non-immediate relatives. Family preference immigration has 4 categories. The 4 classifications are: spouses, children and unmarried sons and daughters of LPRs aged 21 or over, brothers and sisters of adult United States citizens, unmarried sons and daughters of United States citizens over the age of 21, and married sons and daughters of USA citizens and their spouses and children. The wait periods for these categories can vary from 2 years all the way up to 22 years.
Green Cards for Employment
The second most commonly applied for green card is an green card for employment. These employment green cards have various preference categories exactly like the family preference categorizations. Only a certain volume of green cards are given out from each categorization. The five preference categories are: 1. The first level of preference is for immigrant workers having outstanding abilities. 2. Second level of preference is for aliens who've got advanced degrees and are extremely highly educated. 3. Third preference relates to aliens having substantial work experience or a bachelor's degree. 4. The fourth level of preference relates to special immigrant visas. 5. The 5th preference relates to aliens creating employment in the USA by means of financial investment.
The first category is for aliens with extraordinary abilities. You'll find three different ways to be eligible for this categorization. You may meet the requirements by showing that you have extraordinary abilities in athletics, the arts, education, business, or the sciences. You can also qualify should you be a remarkable professor, executive, multinational manager, or researcher. This is really the simplest classification to get a visa by way of employment and lots of these green cards are offered.
The 2nd level of preference is for highly educated aliens with advanced degrees. You may gain eligibility for this second category if you have gained a masters degree or higher that you use in your current employment.
The third preference level applies to immigrant workers with substantial work experience or a bachelor's degree. So it means that you don't need to have a bachelor's degree to meet the requirements. You just need to have a considerable amount of work experience. In this preference category, there are a very limited amount of US green cards.
The fourth and fifth preferences are incredibly rare. They are special immigrant green cards and green cards for entrepreneurs. The special immigrant visas contain so many individual conditions, that we are not going to look into them all here. Folks pretty much never qualify for employment based visas through the 4th categorization. While the 5th category level, green cards for entrepreneurs, only applies for immigrant workers who generate employment in the States. This can be through making a direct investment by purchasing a qualifying business. Or, by making an investment in a regional center which has particular initiatives meeting USCIS conditions. Once again, there are limited green cards available for this category either, so we're not looking any further into this.
United States Humanitarian Green Card
The 3rd categorization of US green cards is humanitarian green cards. The US can engage in a humanitarian stance when dealing with those who wish to enter the USA due to persecution. It might also adopt the humanitarian viewpoint with individuals who have already entered into the States. Humanitarian US green cards comprise delayed action for childhood arrivals, green cards for refugees, green cards for asylees, and parole in place green cards.
Asylee green cards are suitable for folks who have been given asylum beforehand and have resided in the USA for twelve months or more. They'll additionally have to demonstrate they still qualify as somebody who's received asylum.
US refugee green cards are intended for people that live outside of the United States, who the US has a special deep concern for. A refugee must be able to show persecution, and has not settled on a permanent basis in another country. Regardless of the persecution that a refugee undergoes, they must still be acceptable. Once accepted into the USA through this route, you gain eligibility for a green card.
Parole in Place US green cards are for the husbands and wives of military personnel. They permit military husbands and wives to have an illegal entry to the States forgiven. The wife or husband may change their status in America, to be an LPR and obtain a green card. In such a manner, the husbands and wives of military staff need not leave the US, and perchance be subject to bars to re-entry, just to apply for an immigrant green card to come back.
These are the three principal humanitarian visas. Applying for humanitarian visas is difficult. On top of that, it is very complicated to understand whether you, in fact, are eligible for one. Immigration attorneys will help establish if you're eligible.
Special Immigrant and Diversity Lottery US Green Cards
The fourth and fifth US green card categories are diversity lottery visas and special immigrant visas. These categorizations are really so specialized and uncommon that we're not going to go into them much now. The number of the special immigrant green cards are specified physicians, armed forces members, Amerasian, religious workers, some Panama Canal employees, and Iraqi or Afghan Translators. There are actually a few others, but those are some examples of precisely what is out there.
Diversity lottery US green cards are drawn by random selection among all entries from those countries with a low rate of immigration to the United States. To discover if you're eligible for any sort of specialized US green card, it's better to talk with an immigration lawyer. They're extremely well-informed and can help you to figure out which of the green cards is right for you.
To Conclude The Green Card Discussion
You will see that the States federal government provides different ways for individuals to get hold of a US green card. But, not every person can get one since not every person qualifies. In order to increase your odds of getting eligibility, you are able to schedule an appointment with a professional immigration attorney who is knowledgable with regards to the category of US green cards, you aspire to get. So, if you have a family member who wants to sponsor you, speak with an immigration lawyer who does family centered immigration law.