Understand your problem. Investigate and define if you actually need an attorney. In google you can find plenty of information.
Once you have defined your legal problem, you have two options to hire the lawyer who best fits what you need: First, you can search from Google and yellow pages concentrate a great deal of lawyers; the other option is to look for a reference from your inner circle, someone who knows a lawyer.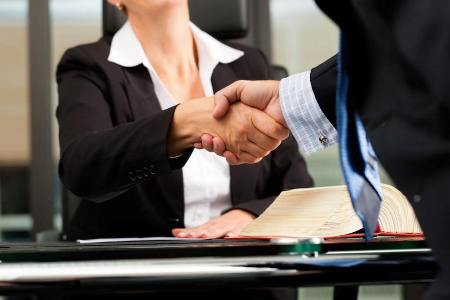 When you've got a pair of contacts of lawyers, either google or recommendation, you should get in contact with the lawyer and schedule a meeting. It is very important that you know the lawyer in person, and – in case of that contrasts – take a very close relationship and that can last long.
At the meeting with the lawyer you should try to validate their knowledge, professionalism and reliability. It is critical to define if the lawyer specializes in what you need. That is, that is labor law if that is what you need and not criminal law. If the attorney tells you it's good for both subjects – and issues – runs. You do not need a good teacher for everything.
If the lawyer has managed to convince you of their skills, ask a work plan and a proposal for fees. It is best to visit more than one attorney, so you can compare between different work plans and proposed fees and, on that basis, choose the lawyer that best fits what you need.




When you have chosen a lawyer, it is best that the agency complete relationship through the signing of a contract to provide services which are very clear the duties of lawyer and yours.
Demands weekly or monthly reports. It is good to maintain communication on an ongoing basis so you can have clarity on the progress of management that you have requested.
The above 7 steps can work very well, but the truth is that you do not always have the same type of problem, and the problem is not always of equal magnitude. Therefore, it does not seem a good idea to always hire the same lawyer. The smart thing is – using an increasingly competitive market – have several pre-selected attorneys at your fingertips, so you can always choose that best suits for you.