Gaining citizenship in another country can be no mean feat, and the rules are different depending on where you are moving from and to. This is a guideline and is by no means exhaustive. Some countries are lenient in the instance that your citizenship is based on family history.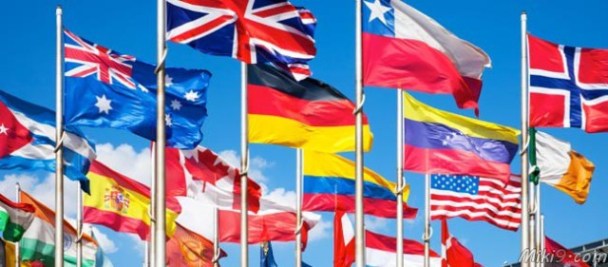 Australia
If a person in Australian, or dual nationality they may bring their partner or spouse, any dependent children of themselves or their partner or spouse, including adopted children. However, no other family members are eligible. Only residents of Australia may sponsor their families to bring them into the country. This is notoriously a difficult process in Australia and there are several necessary criteria to even be considered for residency. There are various visas available, dependent on what type of family member is requiring citizenship, with partners and spouses or children having priority.
Canada
Rather like Australia, bringing family members to Canada relies on them being immediate family. These include a spouse or common-law partner, any dependent children or any of their spouse's dependent child, and, in the rare circumstance, a dependent child of a dependent child. Parents, grandparents and other family members do not automatically gain access, but you may be able to apply to sponsor them to join you once you are in the country.
Iceland
Immigrating to Iceland depends on where you are from and what residency you have, and their immigration laws are easier on nationals from European countries. In fact, anyone from countries outside of the EEAA and EFTA can apply to live there, providing they have:
Secure support
Secure housing
Health insurance
ID documents
ID number
As such, having a family member already in the country can be useful, but is not necessary.
Japan
Applying for visa in Japan is much easier in recent years than previously, and applications are welcomed from people bringing certain skills. If you manage to find a job there, you will act as the sponsor for your family member. This is more lenient on spouses and partners and any dependents of you both. You or your family may be required to submit banking documents and have a mental health assessment to complete a migration to Japan.
USA
Obtaining the US Green Card can be a notoriously tricky process, even for spouses of American citizens. They must reside in the country for three years, as well as fulfilling other criteria. Getting guidance from a law firm like Withers Lawyers will help you find out what options you have available, as well as give an indication of how long an application should take.
Countries around the world are usually very keen to keep members of families together, but this is often dependent on having good social records and identification. If you are planning on moving, or joining a family member in another country it is always advisable to collect as much personal information as possible, to speed up your application.