We live in a world where the internet is taking over. There is no getting away from the fact that all modern business owners have to focus a lot of their time and money online. The main issues come when there are disputes. Who can you call upon to fight in your corner?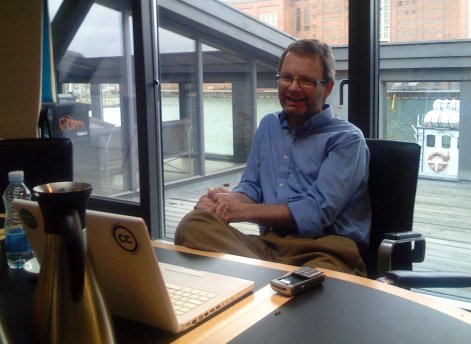 A decent law firm employing a dedicated internet attorney should have the skills and knowledge required to ensure you always get the best outcomes. You just need to understand when their services are appropriate. With that in mind, you'll find lots of information on this page that should be of some use. You're never going to succeed in the business world without the right people fighting for your rights. So, it's vital you learn about when they can help.
Protection of intellectual property
Much like you would expect when there has been a patent infringement, Internet lawyers can make sure you don't get a bad deal if someone steals your intellectual property. Maybe you've designed a website that someone has replicated, or perhaps you've noticed custom software being used elsewhere online. Either way, the perpetrators must stop what they are doing, and you must get the best help. Professionals who specialize in that area know about the fastest ways to put things right.
Defamation management
If an individual or company is making defamatory comments about you online, it could significantly damage your reputation. Presuming their comments are unfounded, you should get in touch with an online attorney as soon as possible. They will help you to get all of the remarks removed from the internet, and they will also assist in getting an apology. In some extreme cases where your business has been damaged, they will fight for compensation.
E-commerce issues
There could be certain legal issues you need to satisfy before selling online to people from other territories. A good internet lawyer will know how to offer the best guidance. There could also be a number of other E-commerce problems with which you could use their services. That is why it's a good idea to select the best professional as soon as possible. If you build a relationship now, you can make things happen faster in the future.
Security problems
Like it or not, some business owners are less than honest when trying to beat the competition. Depending on your marketplace, there could be a high chance that competitors will try to break into your system and steal important customer information. If that happens, your brand could get mentioned in the press for all the wrong reasons. Online legal experts have seen it all before, and so they know how to deal with security problems quickly. As you will no doubt realize, time is of the essence when something like that happens.
It should now be obvious what an internet lawyer could do for your business, and you should understand why finding one right now is a wise move. At the end of the day, you want your company to succeed, right? You're never going to achieve that goal without a strong online presence.
Image source: Jacob Botter