When a loved one dies their assets have to be divided up according to their will. If you have been named as the executor of a will you will be personally responsible for dealing with any assets and debts through a process known as probate.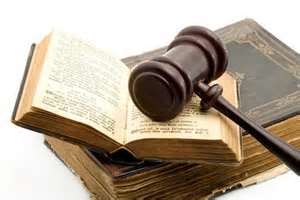 You will therefore be responsible for gathering together all of the details of your loved one's assets including their property savings shares and debts to determine the value of their estate. To do this you will need to look through all their tax returns share certificates bank statements and other financial records. You will also have to take into account any gifts worth more than £3000 that your loved one made in the seven years prior to their death as they may be subject to inheritance tax.
An estate is only subject to inheritance tax when it is worth more than £325000. However this rule does not apply when the estate is left to a spouse or civil partner. Even if an estate is not subject to inheritance tax you will need to fill out and submit a variety of different forms including the PA 1 Probate Application Form and Inheritance Tax form. Once you have gathered together all of the information you require you must present it to a Probate Registry in your locality along with a copy of the death certificate and will Probate solicitors london. Once the courts of law have issued a grant of probate the assets must then be distributed according to the terms of the will. If no will was left the assets must be distributed according to the laws of intestacy. The process of administering an estate can take as long as nine months depending on the type of assets your loved one held and the speed with which a buyer is found for any property involved. Funeral expenses legal fees and estate agency fees must be deducted from an estate's funds before the rest of the money from the estate can be distributed to the beneficiaries.
As an executor it is your duty to administer an estate fairly. If you make any errors you will be held financially liable. Being an executor can therefore be very challenging and this is particularly true if you lack experience of dealing with probate. However there are organizations that you can turn to if you need a helping hand. Will writers and banks can deal with probate on your behalf.
However they are likely to charge you large fees for their efforts. If your loved one's estate is complicated it may be necessary to seek the assistance of trained probate solicitors London. You should ensure that the legal professionals you involve in the probate process are regulated by the Solicitors Regulatory Authority. Whether or not you require legal help it is imperative that you do not rush into dealing with probate. The death of a loved one particularly if unexpected can cause great sadness and despair so it important for you to refrain from making any rash decisions.