Resolvly is one of the most well-regarded companies for debt resolution. The company was founded by Gregory Fishman for the purpose of protecting people and their families from bad debt collection practices, practices which are commonly done in unfair or questionable ways. These often include harassing phone calls from debt collectors and creditors, repetitive billing, and other legally dubious collection practices.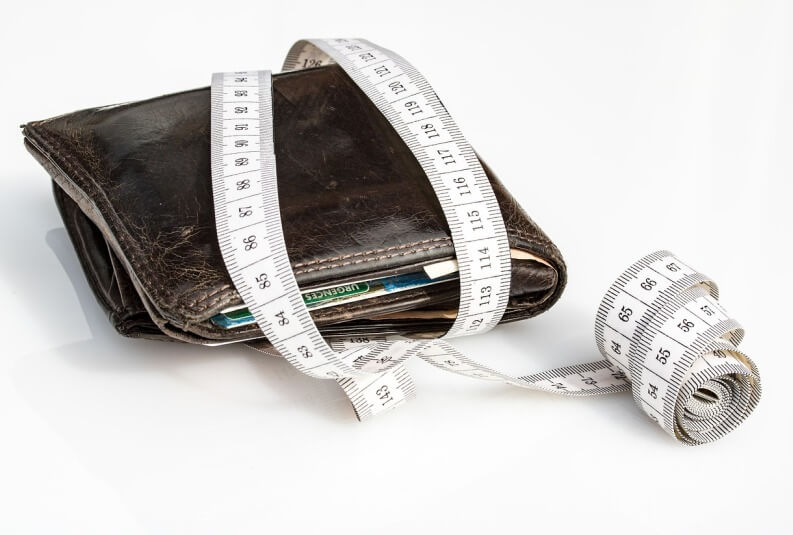 With years of industry experience, Resolvly continues to provide help to people with unsecured debt solutions. Gregory Fishman has worked to help people by creating a path toward solid financial freedom and debt relief. Gregory and his team at Resolvly aim to help individuals and their families get out of debt while guiding them back toward financial success.
Professional Debt Resolution Agency
With one of the best records for success, Resolvly is a leader in helping families struggling with burdensome debt. This record includes working to resolve outstanding credit card debt, school or student loans, medical bills, and other types of debt. When you borrow money, there are certain legal rights that no debt collector can step on. Unfortunately, not many people who borrow money are fully aware of their legal rights. This is when Resolvly steps in to help.
Resolvly's dedicated team provides a variety of options to enable the creation of a customized debt relief program for each person or family. This program includes a variety of approaches which will get you going on the path to financial recovery. There are many Americans today who are struggling with debt. The right professional expertise and skillset can help significantly. Resolvly works with consumer protection attorneys to prevent creditors from calling you, and to protect your legal rights.
Resolvly can get you the legal assistance you need for lawsuits related to debt. A lawsuit over debt can be a debilitating situation, and professional help will go a long way toward creating the best outcome for your debt problem.
Help With all Types of Debt
Resolvly assists people with debts of different types that are being incurred each month. From medical bills, school loans, to credit cards, and other kinds of unsecured debt. Here are some of the reasons to choose to have Resolvly assist you with relieving your debt.
Credit Card Debt
Resolvly helps people that can no longer cover their monthly minimum payments for their credit cards. With a good plan, interest and finance charges can be mitigated each month. This will also help prevent harassment due to collection efforts from creditors.
Student Debt
Today, there are many students who are faced with defaulting on their student loans. This is due to unscrupulous academic and learning institutions that are luring students into programs, by marketing hopes of well-paid employment following graduation. Often, this is not the reality.
Gregory Fishman built Resolvly with the intent of assisting those burdened with unfair debt, and to protect students and families from technical colleges and other academic institutions who have become money-hungry. Resolvly works with lawyers that specialize in consumer protection to give you the best chance of achieving the minimization of the debt from your loans.
Medical Debt
Medical problems can occur at any time. Unpaid medical bills will impact your life in a significant way. Many Americans have been forced into worst-case financial situations and defaults because of unpaid medical bills and related costs. Resolvly helps facilitate the process of achieving financial stability by providing medical debt solution expertise.
Unsecured Debt
If you default on unsecured loans, this may lead to harassment from creditors and never-ending calls or other attempts to contact you. Resolvly will work to pair you with professional help that will fight to end to these calls, notices, and bills using debt relief solutions that have an effective track record.
Other Types of Debt Assistance
Resolvly can set you up with professionals that can craft a strategy which offers temporary solutions for debt management. If some cases, if professional help can not decrease your debt, it will work with you to enable the management of your debt more efficiently. This can be very effective at bringing down the overall amount you owe. This is achieved through creating ways to best handle interest rates and other penalties. The combination of interest rates and other penalties is a significant burden of debt. However, the outstanding amount would still be owed.
Debt Relief
Resolvly can help you decrease the amount of your debt based on a negotiated arrangement. Resolvly works hard to contact your debtor(s) and negotiates with them to accept a smaller amount, one you are able to manage. This arrangement must be agreed upon between both you and your creditor. Resolvly works to facilitate this arrangement. Creditors will often agree to these smaller amounts since they do not benefit from you defaulting, in which case the creditor would be at a much more significant loss.