Prestige, intellectual challenge, and salaries that can make banks come drooling after you – these are not ordinary outcomes of a career; of course, unless you have a good career in law in the UK. You immediately set off from the ordinary course of action when you choose to pursue a career in law in the UK.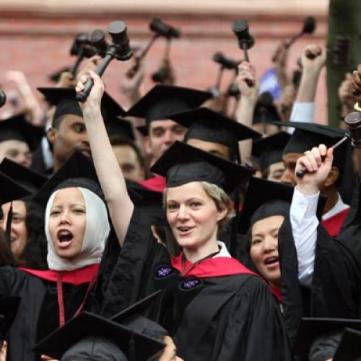 In terms of the financial resources you initially have to put at stake, and the investment of time that you need to commit, a law career is a risky bet. But for serious and smart individuals, no investment is large enough to deter them from achieving a prestigious law career. An average in the attorney earns way more than the average national salary. In comparison to jobs in other popular industries such as retail and technology, a law career rewards with unmatched perks, scope for quick growth, and of course, salary.
Ready absorption by reputed law firms and other corporate entities
The biggest incentive that any career choice can offer to students is the prospect of easy and immediate absorption by firms of immense repute. There was a stage when technology was absorbing the best talents of the world; slowly that power has moved on to the sectors of law and to some extent finance. Internationally renowned law firms with headquarters in UK are among the most active participants in the recruitment of law interns as well as graduates. Regarded as the "Magic Circle" these firms are the biggest impetus that law based careers are witnessing in the UK. Allen & Overy, Freshfields Bruckhaus Deringer, Clifford Chance, Slaughter and May, and Linklaters – all are massive firms that employ hundreds of attorneys every year, and hence make law in the UK a magnet of sorts for bright students.
Degrees in the most iconic universities of the world
Cambridge, London School of Economics, University College London – these are by far the most reputed universities for law degrees, and can make the top 5 list of law degree providing universities in the world any day of the year! Moreover, there are several other universities that offer coveted law degrees in the UK, some of them being King's College London, Oxford, Durham, and Glasgow. These universities are magnets of sorts for the most reputed UK law firms, and also attract law firms that are headquartered in other countries but have operational centers in UK, because they provide the most academically sound students who can become great attorneys after a few years.
These are just two core factors that make legal professions in UK so popular. So, if you are excited by the thought of being in one of the solicitor jobs in London or attorney jobs in other popular UK cities such as Edinburgh and Manchester, you have every reason to find out more information about law degrees in UK, and how they can connect you to the most prestigious and highly coveted law jobs in UK.